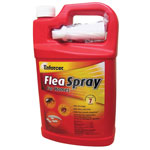 Enforcer Flea Spray For Homes. Kills fleas, ticks and many other insects. Kills flea eggs. Prevents flea infestations for up to 7 months. Contains Nylar and Permethrin. 1 Gallon.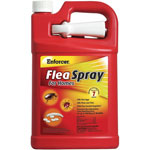 Prevents flea infestation for up to 7 months. Kills flea eggs. Kills feas and ticks with flea growth regulator. 1 gal.
Indoor and outdoor use. Kills on contact. Up to 12 month control for cockroaches.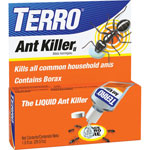 Liquid ant killer provides fast-acting elimination of the queen and entire colony. Safe for use in and around your home.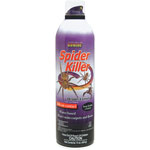 Kills spiders, and other insects fast. Use indoors, and outdoors. Reaches spiders where they hide. Fast-acting spray that kills quickly. 15 oz.

Designed for indoor use to control common household ant problems. 16 baitings.
Kills on contact. Kills up to 12 weeks. Reduces 99.9% of Staphylococcus aureus and Klebsiella pneumonia on hard, non-porous, non-food-contact surfaces. 17.5 Oz.
For lawns and landscapes. Provides about 8 weeks of control. Kills above and below ground.