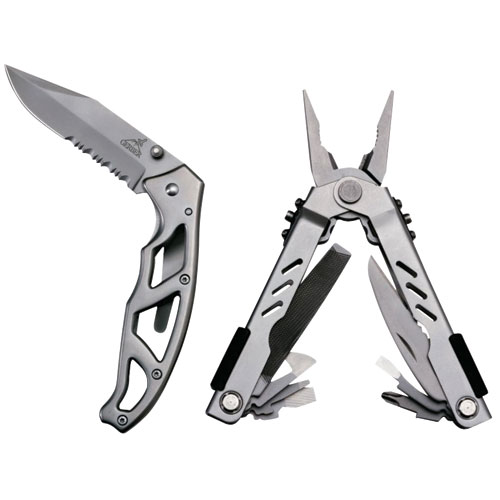 Multitool features one-handed opening, a SAF-T PLUS locking system and 10 components for safe, multifunctional convenience. 2 pk.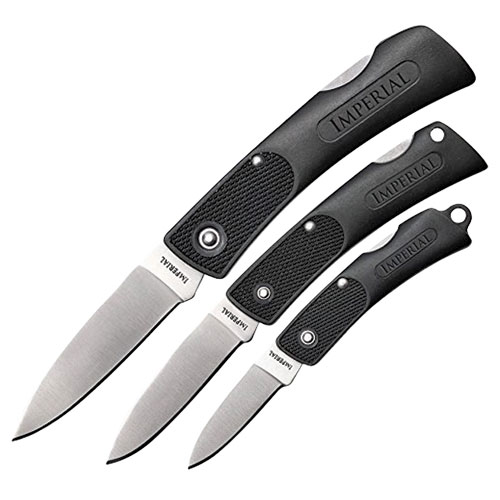 Imperial 3 pc. Combo pack with SP1, SP2, and SP3 lock back folding knives.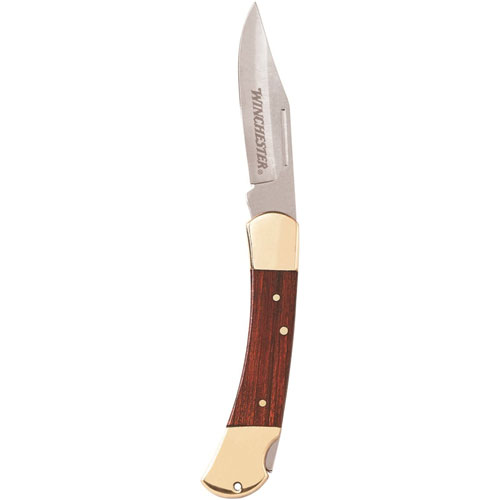 Winchester brass folder with surgical stainless steel blades, wood handle inlays, and brass bolsters. Comes with a leather sheath. 3.25".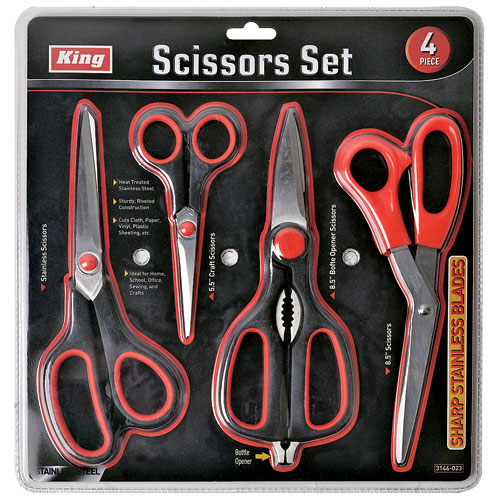 Heat treated stainless steel. Cuts cloth, paper, vinyl, plastic sheeting, etc. Ideal for home, school, office, sewing and crafts.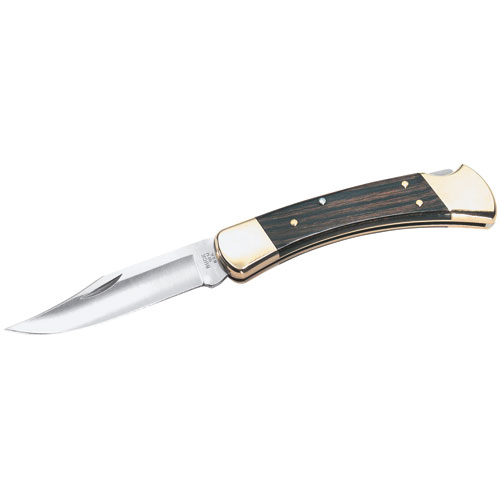 Foldable hunting knife with nail-notch lockback design. Opens easily and closes safely during any activity. 3-3/4" stainless-steel clip blade for detail work. Natural wood-grain handles and polished brass bolsters. Includes black leather sheath; unconditional lifetime warranty.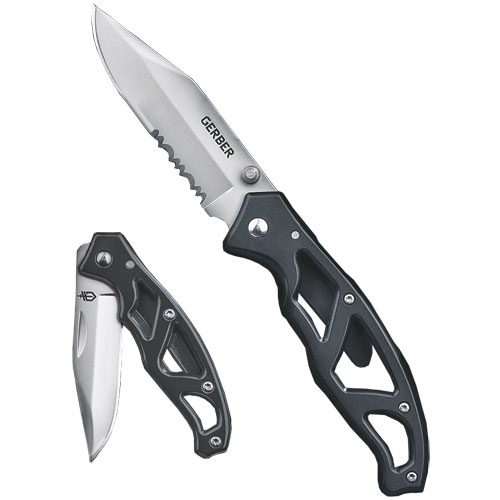 At a mere 1.5 ounces, theres no reason not to include the Gerber Mini Paraframe Tanto on your daily checklist. Answering the call for a minimalist tactical blade, this small knife is a simple but effective tool.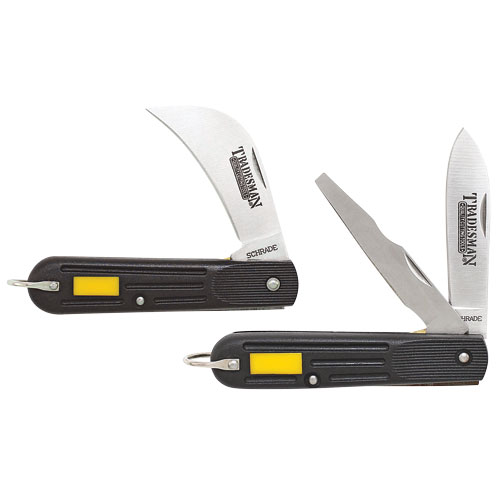 Stainless steel blades, plastic handles with lanyard ring.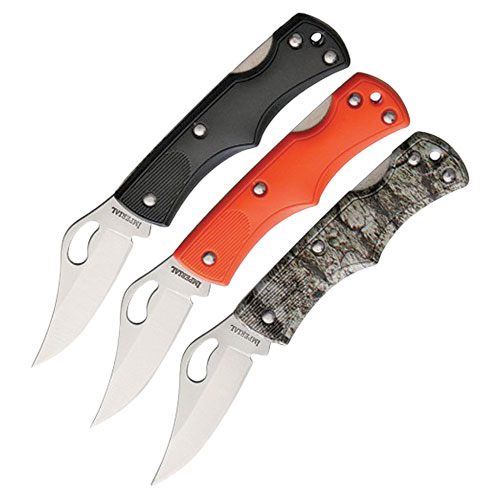 Imp35 lockback folding knives in black, orange, and Camo handles.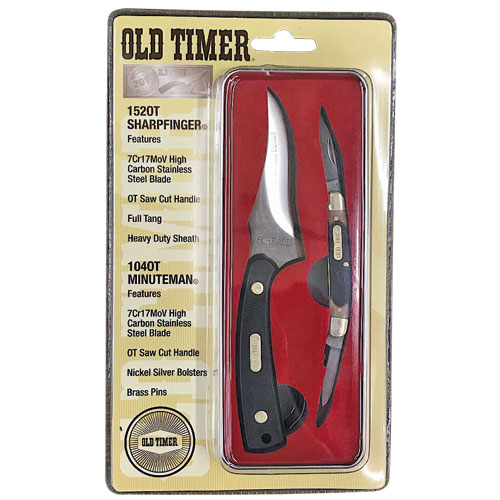 Box set includes 1520T Sharpfinger featuring a high carbon stainless steel blade, OT saw cut handle, full tnag and heavy duty sheath and 1040T Minuteman featuring high carbon stainless steel blade, OT saw cut handle, nickel silver bolsters and brass pins.
Knife and playing cards combo. Knife features 7Cr17Mov high carbon steel, Old Timer saw cut handles, and nickel silver bolsters. 52 card custom deck plus 2 jokers, featuring 13 of the top Old Timer knives.
Made from surgical steel. Spring assisted. Features partially serrated blade, belt clip, cord cutter and glass breaker.