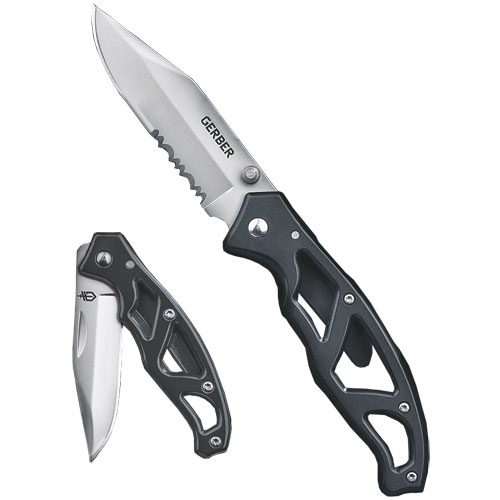 At a mere 1.5 ounces, theres no reason not to include the Gerber Mini Paraframe Tanto on your daily checklist. Answering the call for a minimalist tactical blade, this small knife is a simple but effective tool.

Additional Information
Tanto-style blade is ready to puncture, slice and perform detailed work. Full fine edge blade is easy to sharpen. Pocket clip offers security and keeps your knife within easy reach at all times. Black titanium nitride-coated blade reduces unwanted reflection and defends against corrosion. Frame lock offers bomber blade control. Small size disappears in your pocket. Backed by Gerbers Lifetime Warranty.