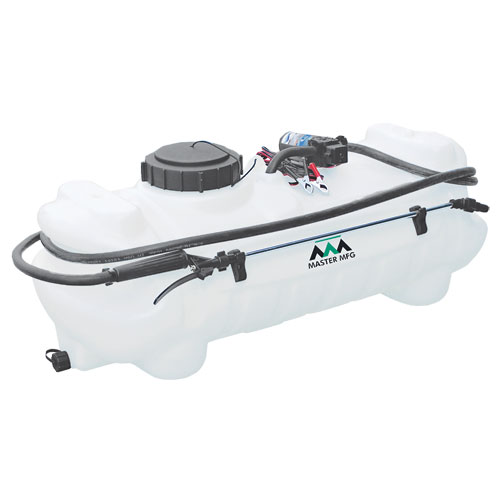 Ideal for applying insecticides & herbicides. Chemical resistant polyethylene tank. 12V connection cables with adjustable cone spray nozzle. 18 handgun with 15' hose and glyphosate compatible deluxe gun. 15 gal.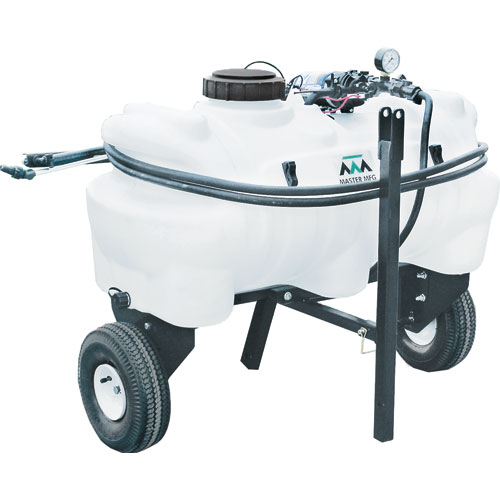 Horizontal mount 15/25 gallon lawn sprayer. Compact storage position. 90 degree turning radius. 18 handgun with 15ft of hose. 84 spray boom coverage. 10 pneumatic tires. 12 volt connection cables. Powder coated steel frame. Extended tongue for sharp turning. 100% more clearance! 25 gal.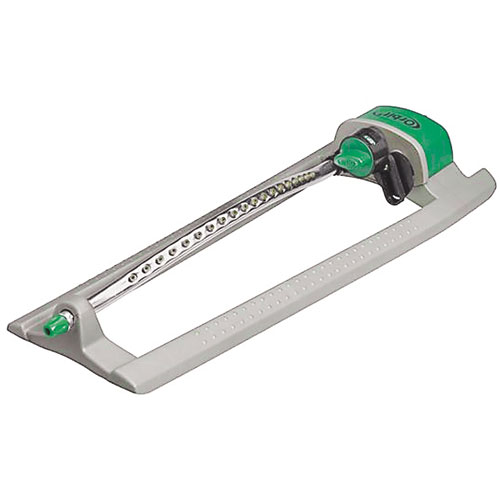 Easy Click adjustment for coverage control. Base allows easy positioning without tipping. 19 jet nozzles provide even water coverage. Clean-out plug for easy maintenance.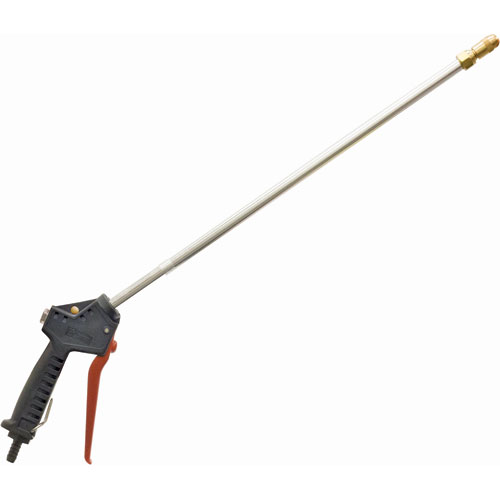 250 psi max pressure. Ergonomic fit. 7 GPM max flow.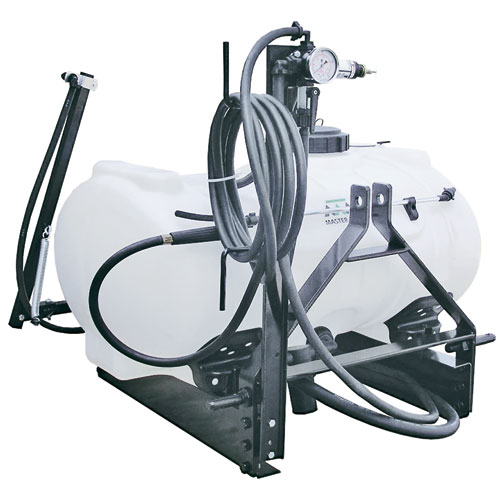 Ideal for Applying Insecticides & Herbicides, 2.2 GPM EVERFLO Pump, Wire Harness with On/Off Switch, 18 Handgun with 15ft of Hose, Chemical Resistant Polyethylene Tank, Adjustable Pressure Bypass Valve, On/Off Boom Control, 3 Section Break Away Boom, 120 Coverage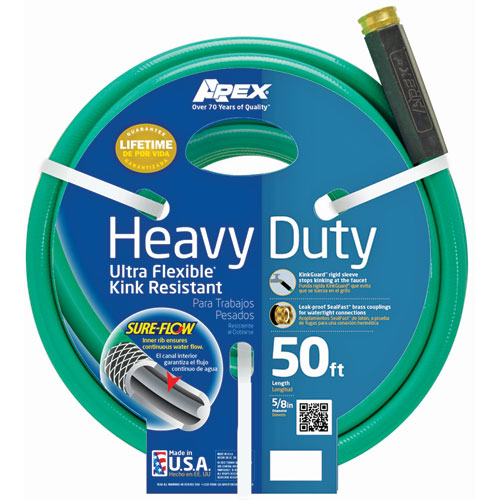 Guaranteed not to kink or tangle. Long lasting, solid brass couplings. Contains microshield to prevent mold and mildew. Remains flexible down to 45 degrees.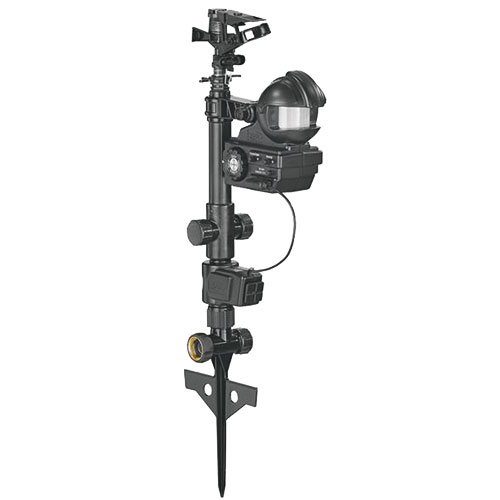 Great for protecting your garden & flower beds from unwanted pests.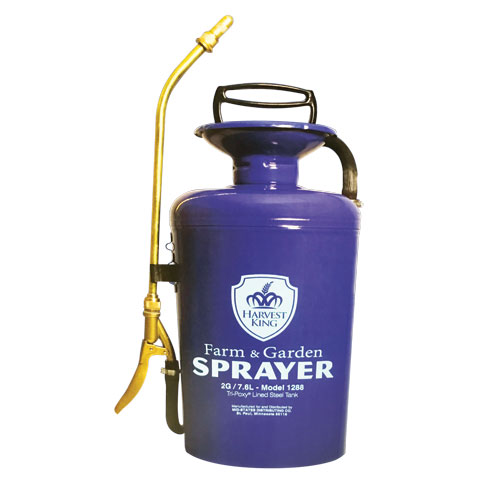 Tri-Poxy lined steel tank.