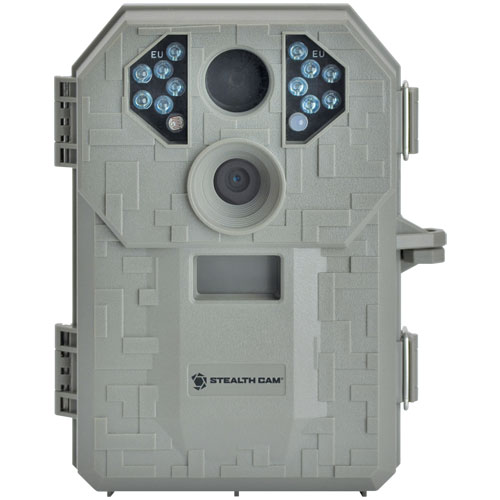 P12 - 6.0 Megapixel. Video recording 15 seconds. 40ft range. Burst Mode 1-6 images per triggering. SD Card slot up to 32GB.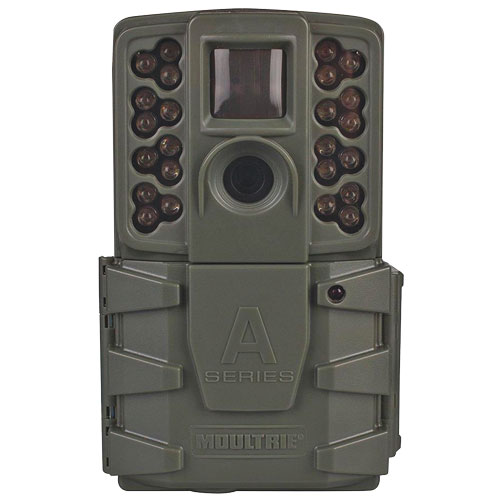 LED Screen. Invisble Infrared LEDs. Flash Range 50'. 720p HD video.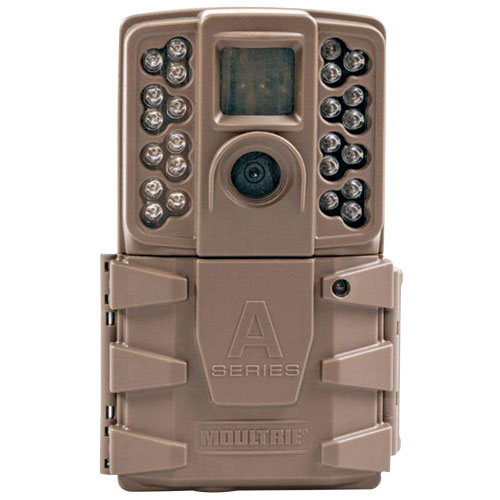 24 LED and a 70-ft. infrared flash excel at night. Illumi-night sensor reaches out to 60'. 12MP resolution lets you see exceptional detail. Blazing-fast 0.7-second trigger speed. Video capabilities let you record up to 15 seconds of HD quality. Weatherproof construction stands up to the elements.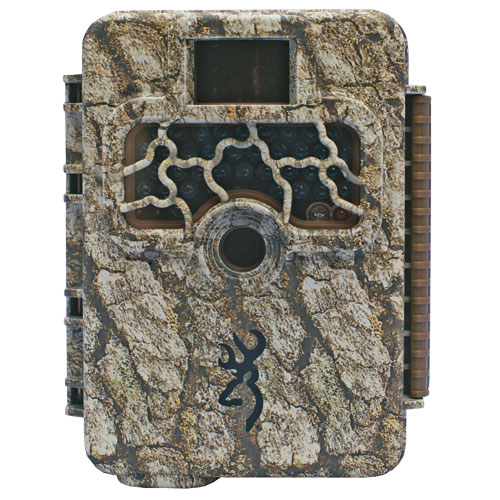 55-ft. detection range and a 0.67-second trigger speed. Infrared LED flash with a 60-ft. range illuminates night photos. 14MP image resolution provides ample detail. Records up to two minutes of 720 HD video with sound. Time-lapse, multishot, delay and rapid-fire modes.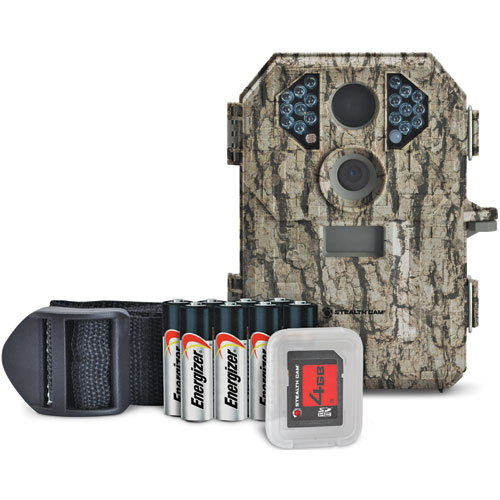 Monitor your favorite hunting area with this Stealth Cam Scouting Camera. Includes batteries and an SD card to get you scouting in no time.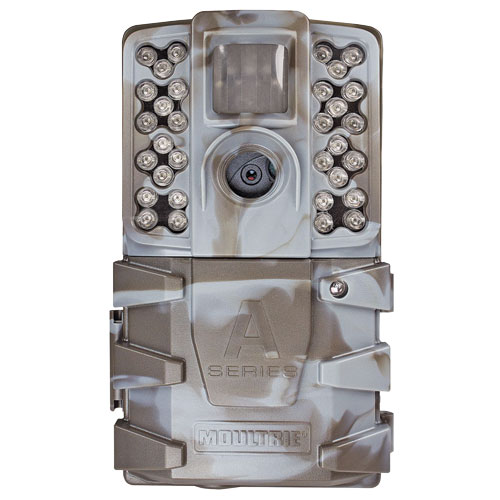 14 megapixel images, 15 second video clips. Low or high resolution settings. Reliable .7 second trigger speed. 80' flash range.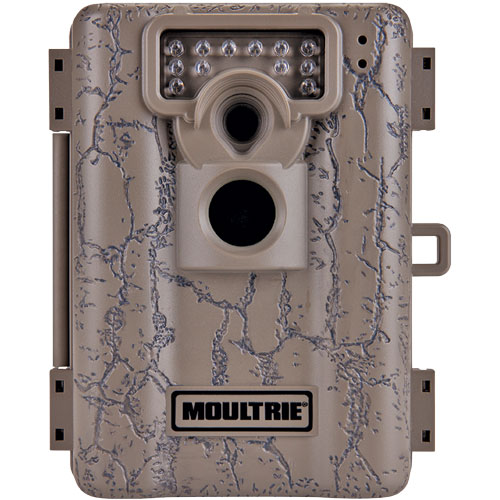 The A-5 also includes moon phase, time and date in the camera ID stamp included on every photo. There is an SD memory card slot (up to 32 GB; not included), and 8,000+ images can be taken on single set of 4 C-cell batteries.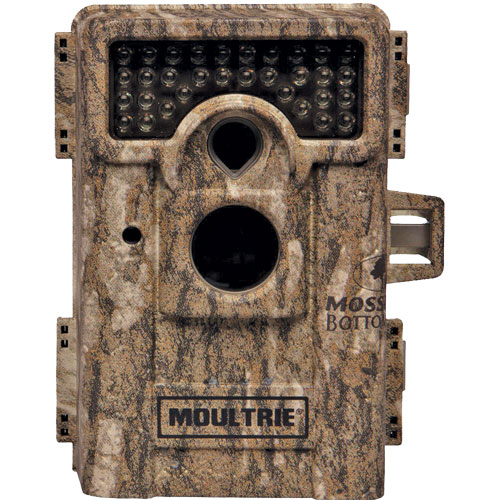 The Moultrie M-880i has a 70ft flash range with an 8MP camera and will collect up to 13,500 images on 8-AA batteries (not included).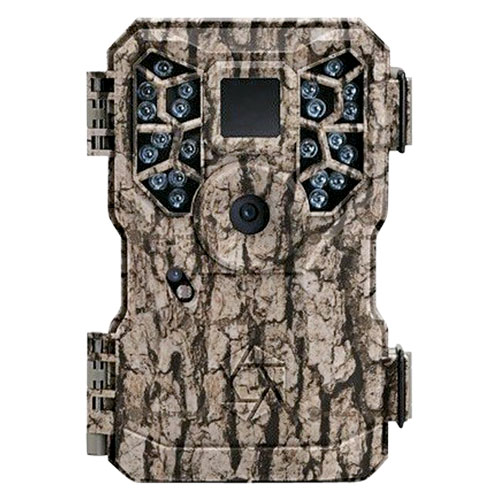 8MP. 15 second video recording. 18 infrared emitters.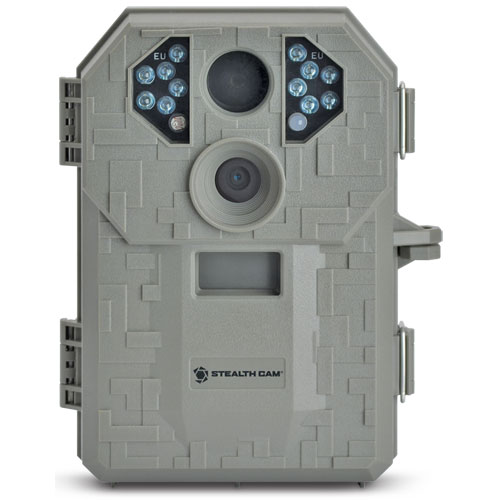 6 Megapixel Stealth Cam with 50' illumination range, Burst Mode for 1-6 images per triggering, external LCD screen that displays time, date, and moon phase, test mode, low battery indicator, mini USB output, external 12V power jack, EZ Dial programming with Quick Set and video recording (15 sec).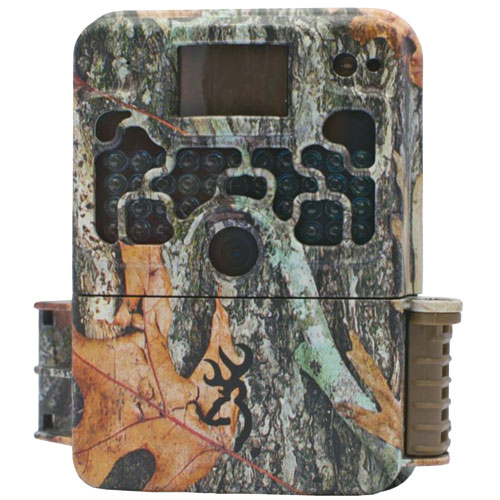 16MP images and 1280x720 video. Zero Blur technology eliminates blur. Infrared LED illumination for night images. Adjustable trigger speed and detection range.