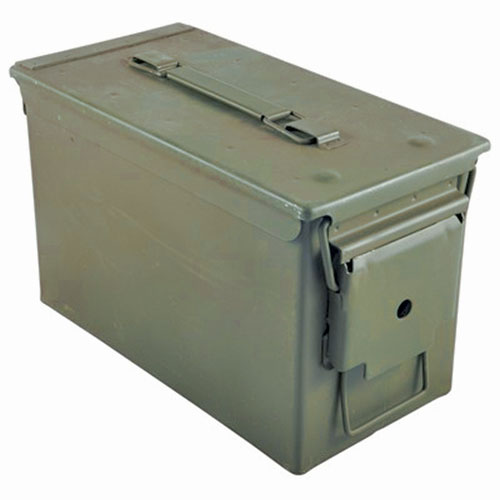 This ammo can has a tough steel construction. The lid features rubber gaskets to form a tight moistureproof seal that keeps water and dust out. 11.7"L x 7.3"W x 5.7"H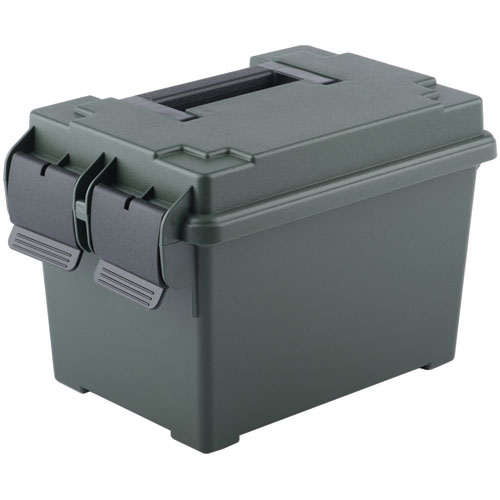 Molded out of rugged polypropylene plastic, these comfortably-handled ammo cans will hold up to harsh conditions and harsher treatment.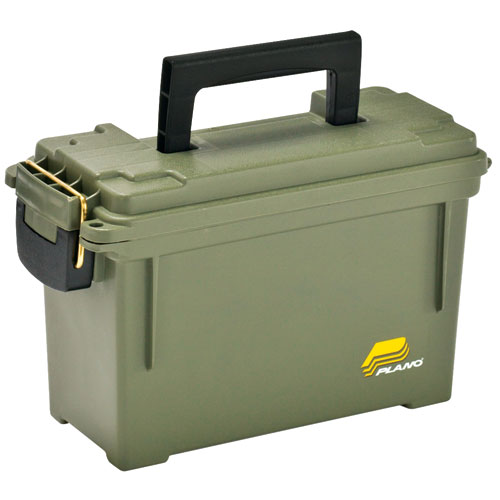 Plano Ammo Cans feature a water resistant O-ring seal to keep your ammo dry and protected. The lid is firmly secured with a brass latch and the heavy-duty handle allows for easy carry. These stackable ammo cans are constructed with durable high quality plastic to last many years. 11.625" x 5.125" x 7.125"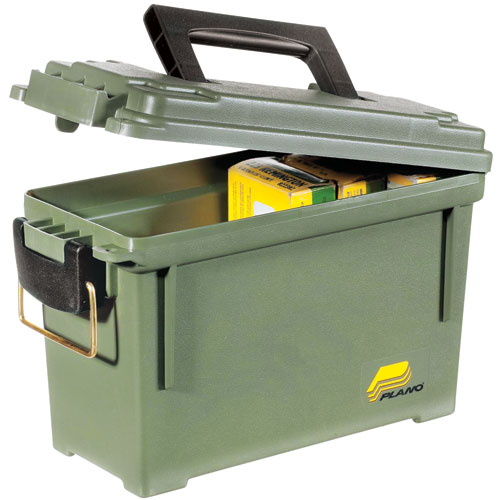 Holds 68 boxes of standard ammo. Made of rigid plastic. Waterproof.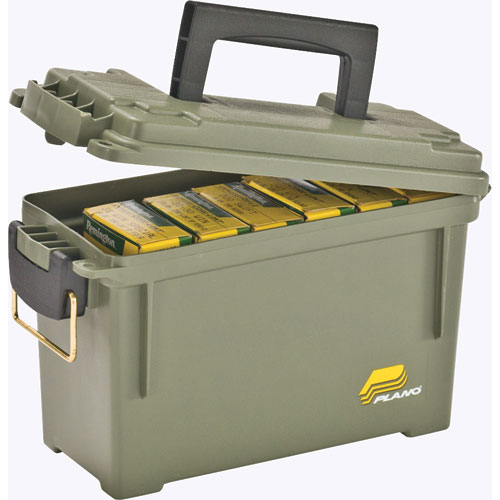 This ammo box features a brass bailed latch, top access storage lid, comfortable handle and water resistant O-ring seal. Brass-bailed latch. Designed to fit .30 caliber. Holds 6-8 boxes of ammunition. Interior dimensions: 9.5" x 4.25" x 6.5". Exterior dimensions: 11.625" x 5.125" x 7.125".