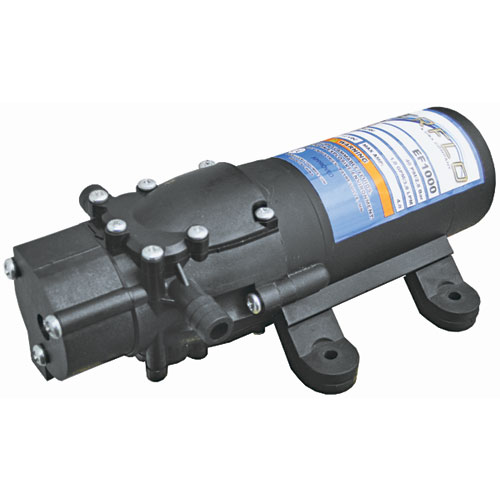 Polypropylene Pump Housing and Valve Plate. Viton_ Valves. Santoprene_ Diaphragms. Zinc Plated Steel Fasteners. Honeywell MICRO SWITCH. CE Approved. Glyphosate Compatible. Inline Fuse Protection. Quick Attach Heads Available.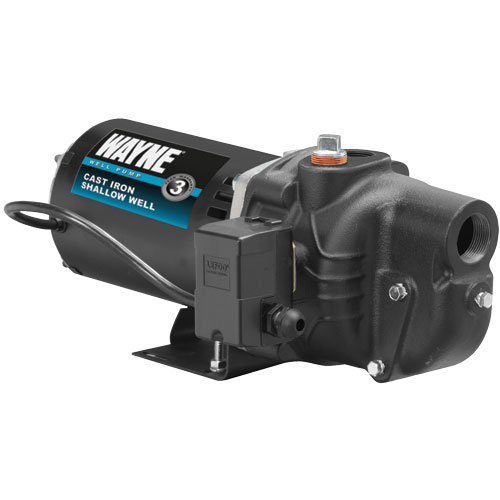 Pumps Up To 384 Gallons Per Hour @ 5 Depth - (50 PSI). For Wells 0 - 25 In Depth. Dual Voltage (120/240) High Efficiency Square Flange Motor. (Factory Wired For 120 Volts). 3/4 NPT Discharge With 1_ Suction. Pressure Switch Is Pre-Set At 30-50 PSI For Automatic Operation. Dedicated Priming Port For Volute Filling. Durable Cast Iron Volute.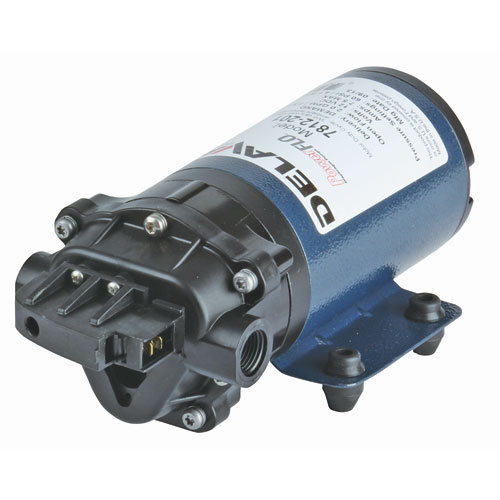 3-chamber Diaphragm Demand pump with Viton valves, Santoprene diaphragm and a 12V DC electric motor. Max. flow 2.0 GPM; Max. pressure 60 psi; Max. draw 5.7A; Max. fluid temperature 140_ F. 3/8" FNPT ports. Housings: polypropylene. Stainless steel fasteners.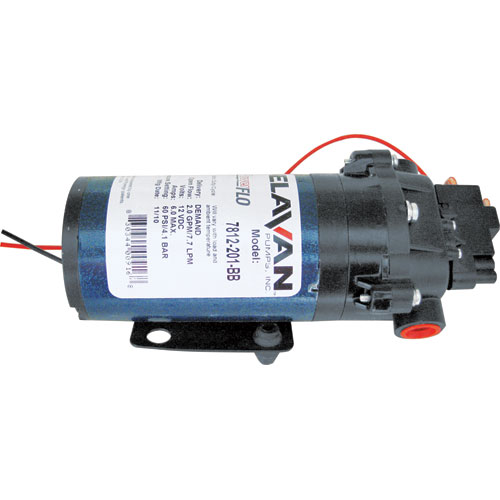 The 12V DC motor is a permanent magnet type, totally enclosed and non-ventilated. The 6 lb. pump is a self-priming, 3-chamber positive displacement diaphragm pump capable of being run dry. The 12V DC motor is a permanent magnet type, totally enclosed and non-ventilated.
Maximum flow to 200 U.S. GPM. Maximum TDH to 120 feet. Suction lift to 25 feet. 2" NPT ports standard. Briggs & Stratton Series 950 OHV 208cc gas engine with cast iron cylinder sleeve.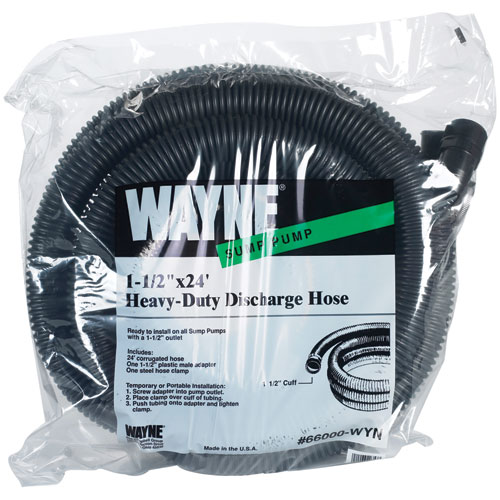 1½" x 24' For use with all types of sump pumps. Kit includes 24' of corrugated hose, one male insert adapter & one steel hose clamp.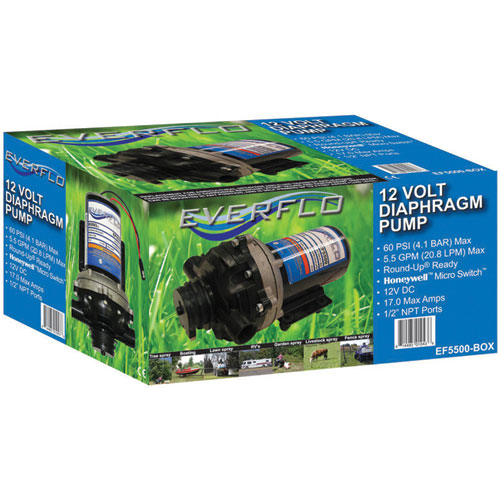 Polypropylene pump housing and valve plate. Viton_ Valves Santoprene_ Diaphragm. Zinc Plated Steel fasteners. Painted Steel 3 Motor Shell. Honeywell Micro Switch. 60 PSI (4.1 Bar) Max. 5.5 GPM (20.8 LPM) Max. Round-Up_ Ready. Self Priming to 8 Feet. Max Fluid Temp 140 Deg F. 12V DC. 17 Max Amps. 1/2 NPT Ports. 19 Millimeter Quick Attach Ports (QA Models). CE Approved*. 5.6 lbs Dry. Inline Fuse Protection.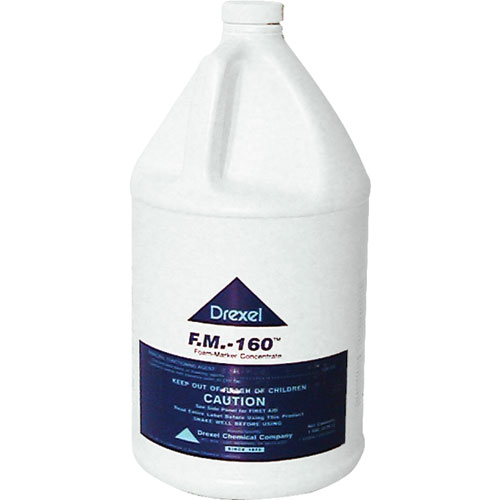 All weather foam concentrate. 1 Gal.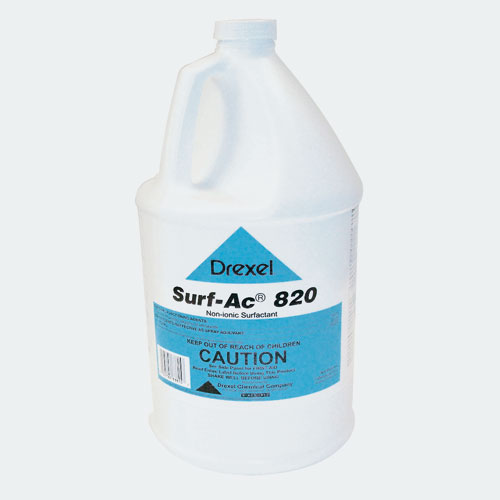 A high quality general-purpose non-ionic surfactant containing an 80% surfactant load.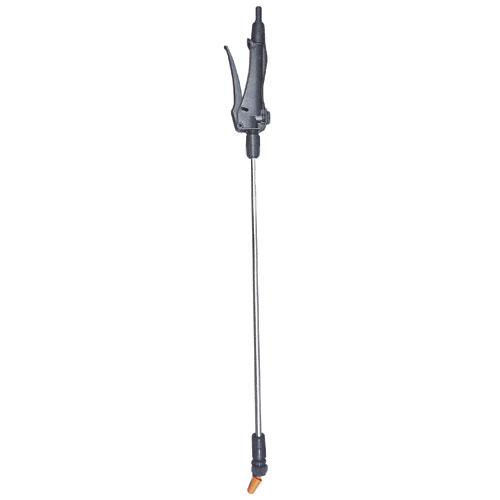 Adjustable from cone spray to straight stream.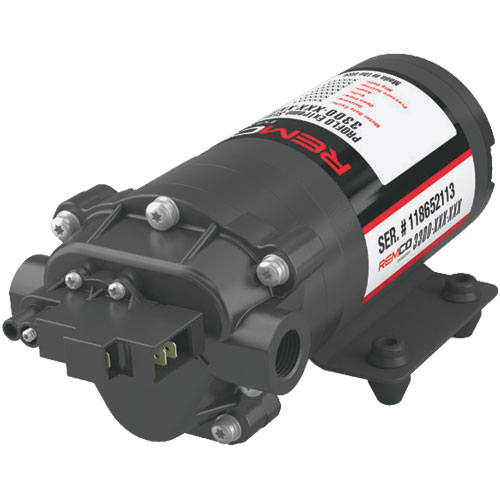 Demand pump. 3 chamber diaphragm pump, self priming, capable of being run dry. 12V. 2GPM. 3/8".