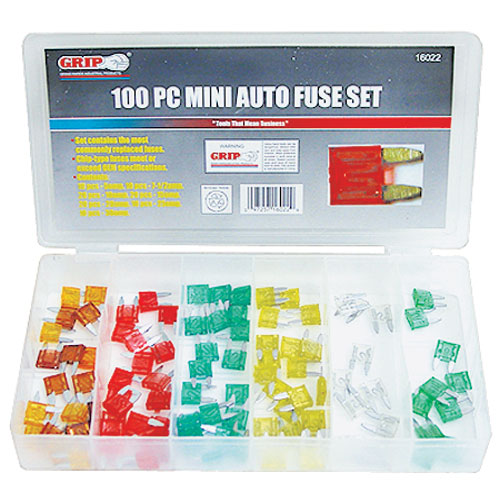 The most commonly replaced automotive fuses. Set includes 5 amps-10 pcs, 7.5amps-10pcs, 10amp-20pcs, 15amps-20pcs, 20amps-20pcs, 25amps- 10pcs, 30amps-10 pcs. 100 pc. set.

Additional Information
This set contains the most commonly replaced fuses in cars, light trucks, SUVs, ATVs, and more. Chip type fuses meet or exceed OEM specifications. 100 pc. set.