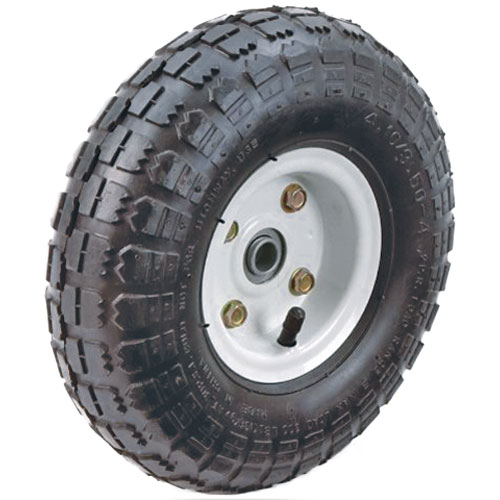 Heavy-duty ball bearings. Pneumatic replacement tire. Replacement tire for hand trucks, garden carts, lawn trailers, air compressors, dollies, pressure washers, etc. 5/8" bore. 10".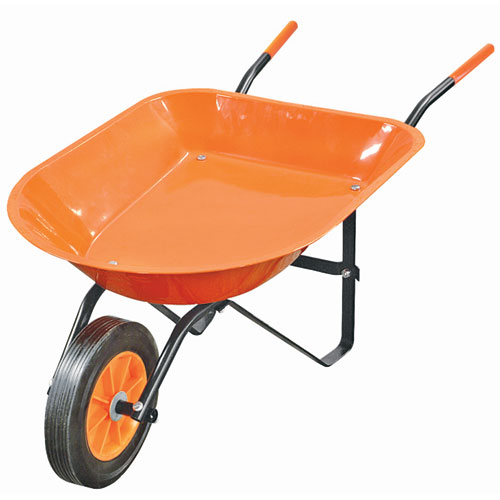 Fun kids wheelbarrow just right for youngsters. Easy-assembly. 28" x 12" x 28".
Landscaper's wheelbarrow with steel tray. 6 cu. ft. capacity. Medium duty 1-3/4" handles. Light gauge tray. Block tire. Tire size 16". Green tray.
Poly tray with heavy-duty steel undercarriage. 16" pneumatic tires.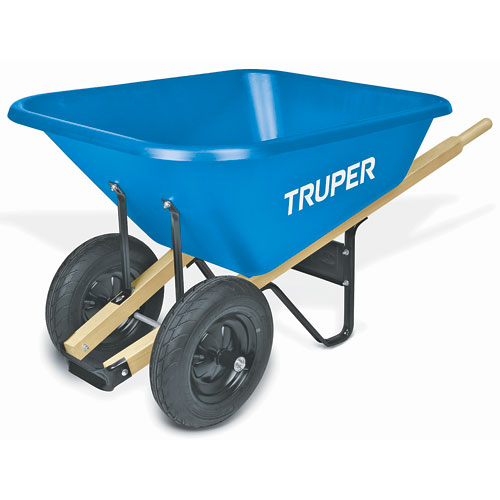 Poly wheelbarrow has a steady two wheel design for easy handling and balance. 8 cu. ft.