High quality, ASA Standard, riveted roller chain, shot-peened during production. 10 ft.
Adds lifting convenience to shop and manufacturing facilities, with load lift and height options to fit your roughest assignments.
Steel blade clock face made from a circular saw blade.

1,200 lb. limit, full fiber core, long lasting & durable, UV, milder & rot resistant. Colors will not fade, run, or bleed. Made in the USA.
72 lbs. 29". Up to 50 HP.
139 lb. 36". Up to 100 HP.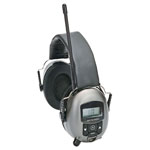 Includes 8AM and 8FM presettable stations for your favorite stations. Includes FREE auxiliary cord and two (2) AA batteries.
Nuts, flats and carriage.
5/16" x 20'. Grade 70. Fitted with a grab hook and slip hook on either end of the chain. Max. load 5,400 lbs.
7/8" x 6-1/2".