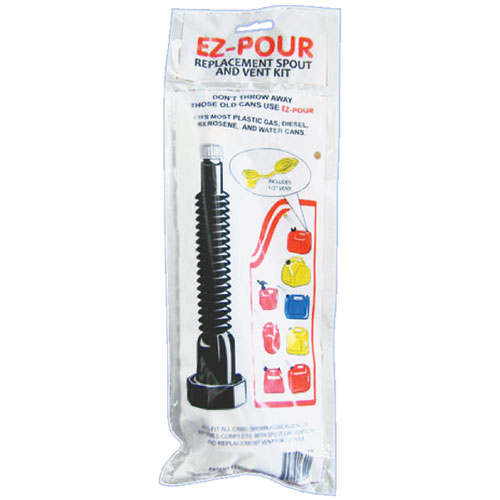 Combined Mfg EZ Pour Spout Replacement Kit. Converts the new hard to use gas can spouts back to the old style. Spout and cap. Second cap for spout or can vent. 1/2 replacement push in vent. NOW including a second base cap to fit more cans and a flame arrester screen.

Additional Information
With EZ-POUR Universal Replacement Spout and Vent Kit for Gas, Diesel and Water Cans youll be able to pour fluid easily from your gas and water cans. EZ-POUR Replacement Spout works with Eagle, Gott, Briggs-Stratton, Rubbermaid, Midwest Can, Essence, Blitz, Koplin, Wedco, and Scepter.