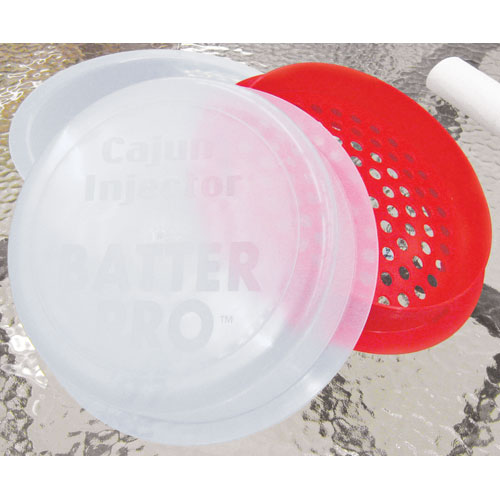 Dishwasher safe batter bowl features a no mess design to evenly bread foods while extra crumbs fall to the bottom.

Additional Information
Batter Pro makes breading or battering any food easy. Just add breadcrumbs, batter or spices, shake and flip. In seconds, Batter Pro coats food evenly and perfectly. No more messy bags, no more waste, no need to touch raw food! Its revolutionary new design evenly breads food on top of the tray while extra crumbs drain to the bottom. Dishwasher safe.