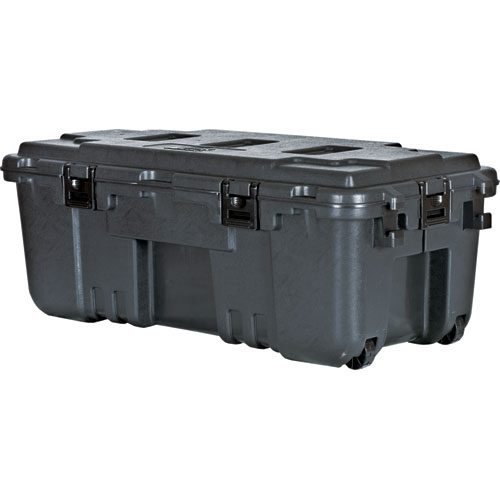 This black wheeled trunk features four latches, three padlock tabs, molded grooves for stacking and tie-down brackets on each end. 38" X 18" X 14"

Additional Information
The Wheeled Storage Trunk is the ideal solution for safely storing and transporting large items. Manufactured from Polypropylene, this storage trunk features a spacious interior for large objects, plastic tension latches, wheels for easy transport and an integrated handle. The lid is also indented allowing for stacking of multiple trunks. 38" X 18" X 14"