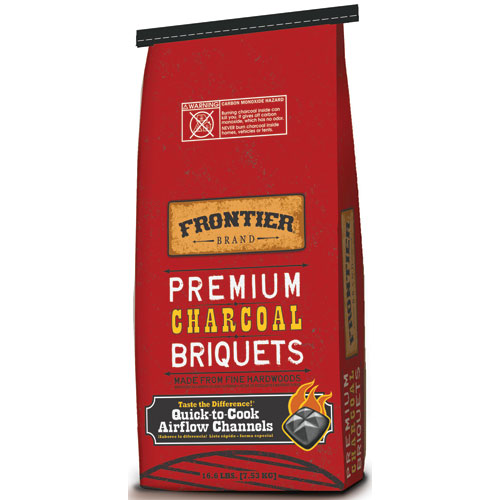 Premium Quality Charcoal Briquets. Contains fine wood char for long burn time. Coals ash quickly for ready-to-cook convenience. Premium quality made in the U.S.A.

Additional Information
The foundation of the Frontier Brand! Nothing quite compares to the authentic barbeque taste of foods cooked with charcoal. Made from the finest hardwoods, Frontier_ Premium Quality Charcoal Briquets deliver the distinct charcoal-grilled flavor enjoyed by barbeque lovers everywhere! We invite you to Taste the Difference! Frontier style!