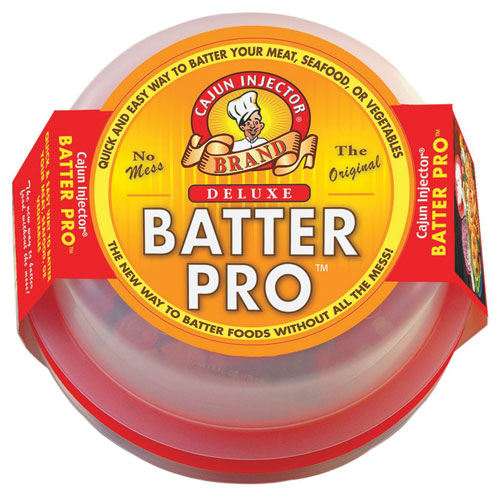 Use to batter seafood, meat, poultry or vegetables without a mess or waste. Holds up to 2 chicken breasts, 1/2 lb. of shrimp, 1 lb. of chicken wings or 1 bundle of asparagus.

Additional Information
With the Cajun Injector all of your battered foods will be a home run. It is the revolutionary way to batter all your favorite foods in less than 10 seconds. Perfect for chicken, pork, fish, vegetables, and more, it saves time and with less mess. Use with batter, breadcrumbs, cornmeal and marinades.