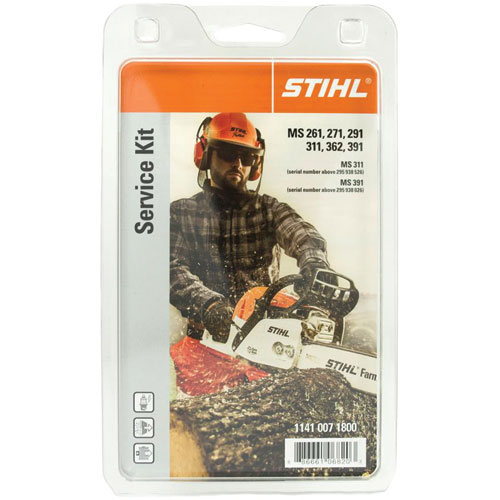 This Chainsaw Service Kit comes complete with an air filter, fuel filter, and spark plug. It is designed for use with the following models of STIHL chainsaws: MS 277, MS 291.

Additional Information
This kit contains a fuel filter, air filter, and spark plug for STIHL Models MS 261, 271, 291, 311, 362, 391. These components should not be used in other models of handheld outdoor power equipment.