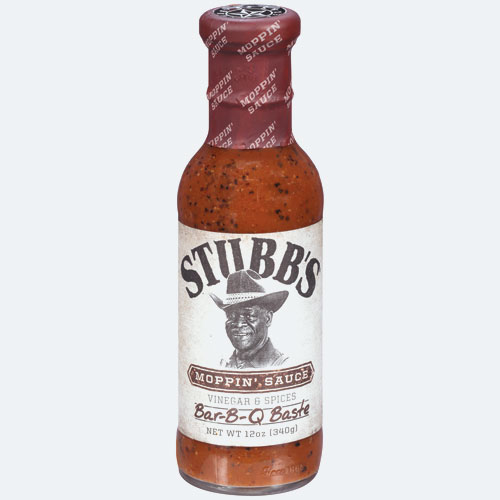 Stubb's Moppin' Sauce. No artificial ingredients. No high fructose corn syrup. Made with high-quality ingredients. Certified gluten free. Kosher. 12 oz.

Additional Information
Simply baste meats with the zesty blend of vinegar, pepper and paprika of Stubb's Moppin' Sauce as it cooks. This will keep moisture in, prevent charring and keep the meat tender. 12 oz.