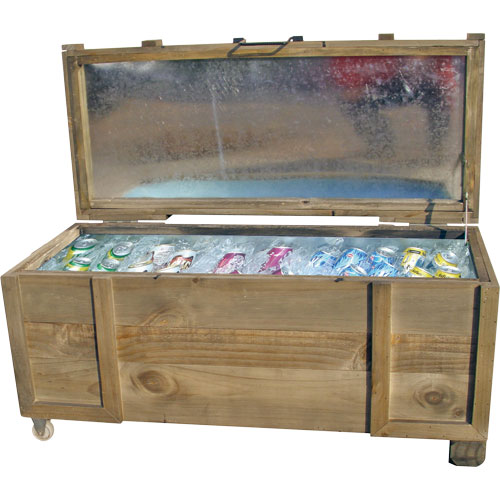 32.6" x 14.5" x 14.5". 50 qt.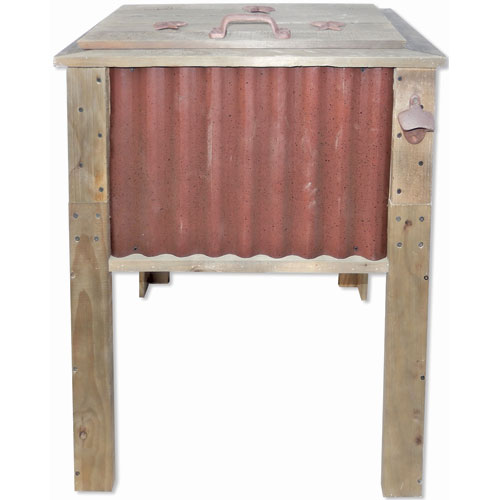 DDI corrugated cooler box. 57 qt.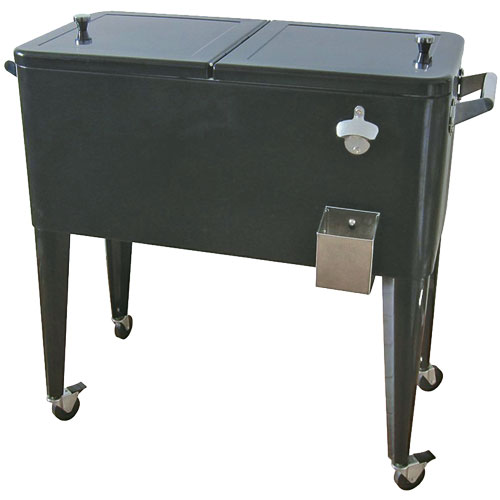 Durable construction with coated finish. Insulated liner with dial split top lids. Four casters with two that lock. Equipped with a drain plug for easy cleaning. Quick and easy assembly. Includes bottle opener and cap bucket. Interior dimensions: 29-in L x 14-in W x 12-in H. 80 qt.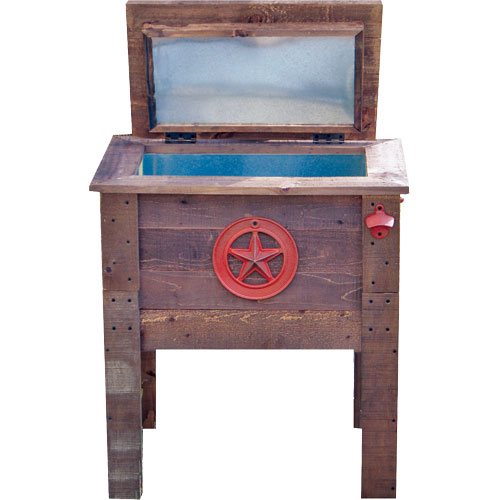 Single Wooden Patio Cooler. Wooden. Hinged lid, bottle opener, cooler drain. 24 X 15 x 30.