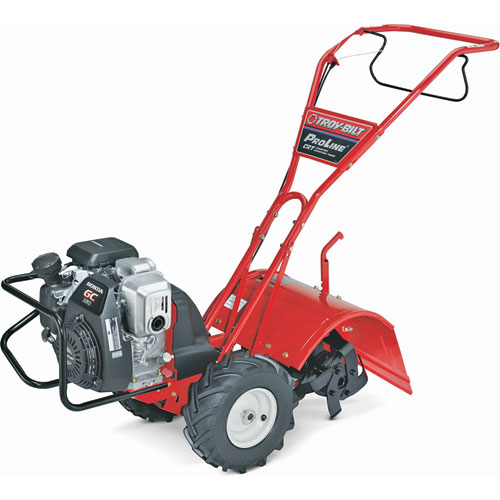 Premium Honda GC 160cc 4-Cycle Engine. Rugged cast-iron transmission with bronze gear drive and 16" tilling width with 17" tine shield. One handed operation and bumper guard and 13" x 5" AG tires.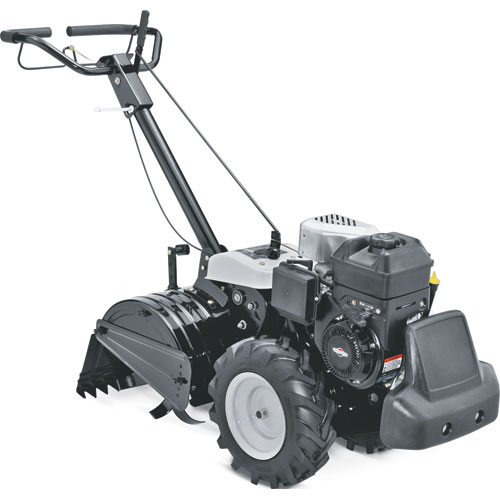 18" dual rotating tine rear tine tiller. Features a 190cc B&S OHV engine, 16'' pneumatic wheels with AG tread.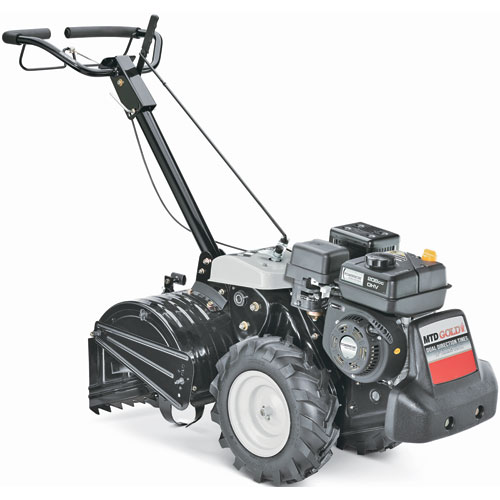 Rear tine design ideal for larger gardens. Creates finely tilled, well-aerated soil prior to planting. Powerful Powermore OHV Series engine with recoil starter delivers powerful performance. Dual direction 18-in wide cultivating path. Engine : 208cc MTD_ OHV. Tine Rotation : Dual Rotating. Tine Diameter : 13". Tilling Width : 18". Handle : Standard Loop. Warranty : 2-Year Limited.
159cc engine. Gear drive system. 11" forward rotating tines.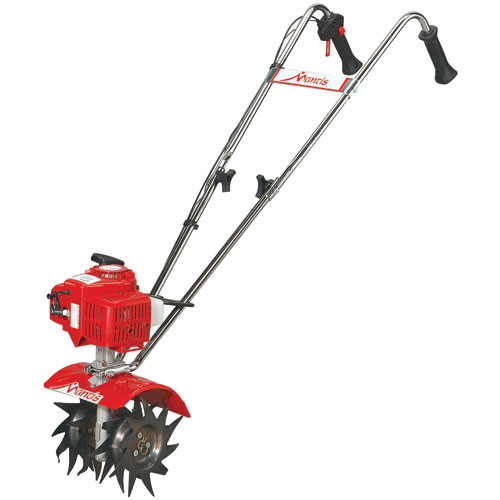 The commercial grade 2-cycle engine is powerful, reliable and utilizes push-button priming for easier starting. The compact 9 inch width allows the tiller to get in tight spaces and be stored where larger tillers cannot go. The patented reversible tines can be used to till down 10 inches or shallow cultivate the top 2 to 3 inches of soil. 5 Year consumer warranty on entire tiller including engine, plus a lifetime warranty on tines against breakage.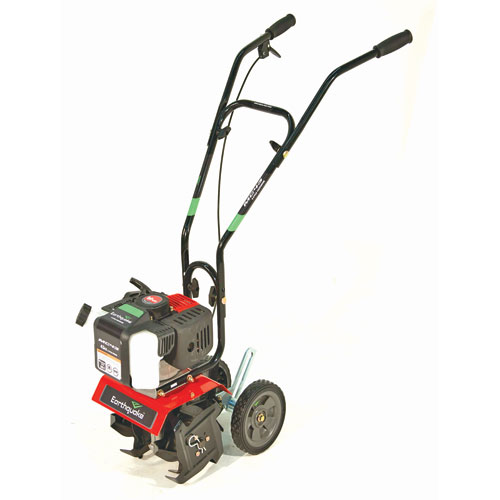 With a 43cc Viper_ engine the Earthquake MC43 cultivator can weed, work-in fertilizer, or aerate soil. Its small size and light weight not only make it easy to transport, but it also enhances maneuverability around plants without damaging them.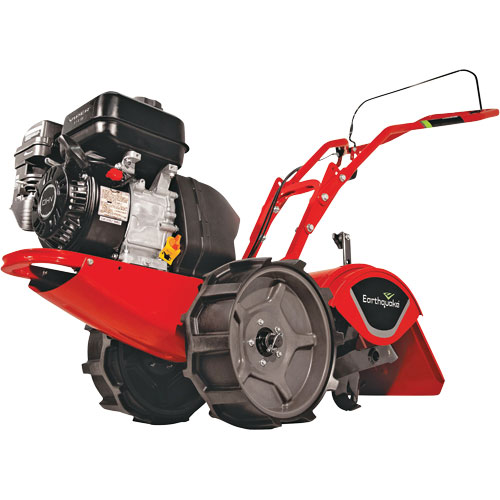 4-cycle, L-head Viper engine delivers 212cc of power. 4 rear-mounted tines effectively till the most stubborn dirt. Multi-directional operation tills in both forward and reverse. 13in. oversized wheels offer greater traction and flotation in tilled soil.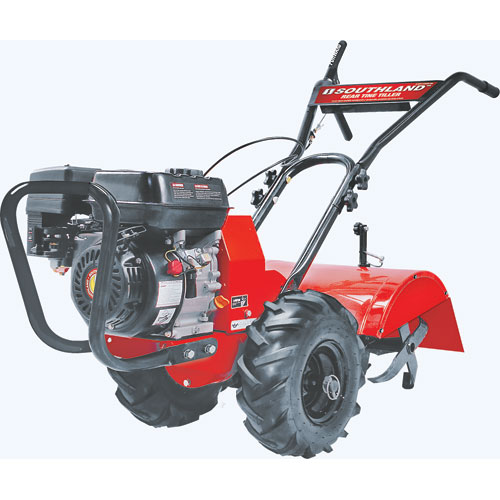 196 cc OHV Engine, 18" till width, 10" till depth. Counter rotating tines, forward & reverse, 13" wheels.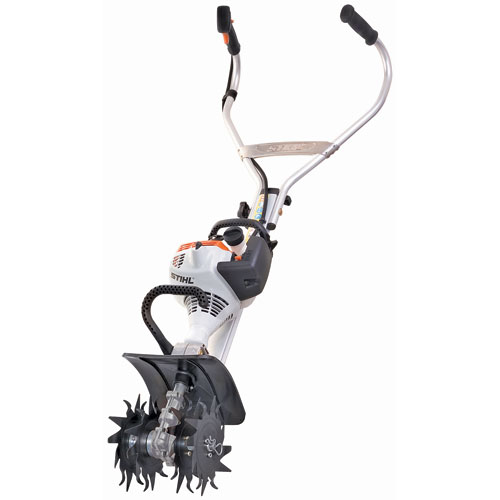 27.2 cc. Easy2Start system. Powered by STIHL HomeScaper Series engine. Convenient throttle/start/run/stop controls built into the handle. Compact, balanced, streamlined and ergonomic handles make it easy to operate. Handles fold for easy transport and storage. Comes standard with BF "pick" style tines to aggressively loosen soil.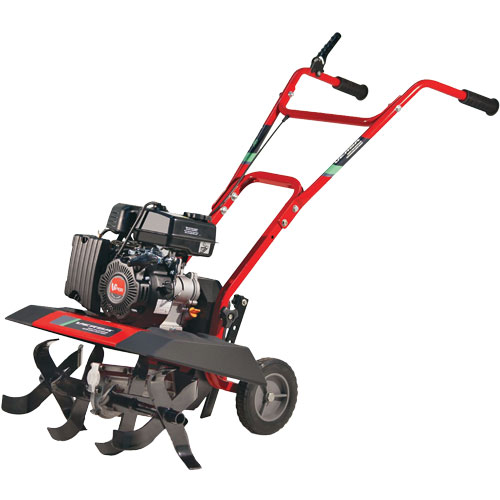 Viper 99cc 4-cycle engine. Tilling depth of 11 in. 8 in. rubber tires. Bronze gear-drive transmission. Smooth pull recoil for easy starting. Adjustable handlebar for multi-height users.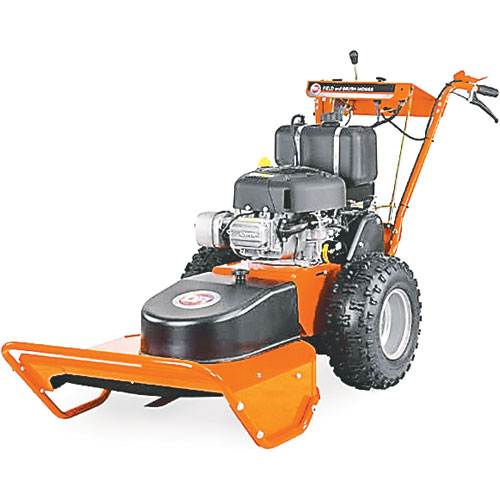 16.5 HP Pro, Self-Propelled. Step up to this model for the ability to take down tough grass up to 6-feet high, plus 2-1/2" thick saplings. Go anywhere with 4 forward speeds (1 reverse) and lockable differential. 26" cut.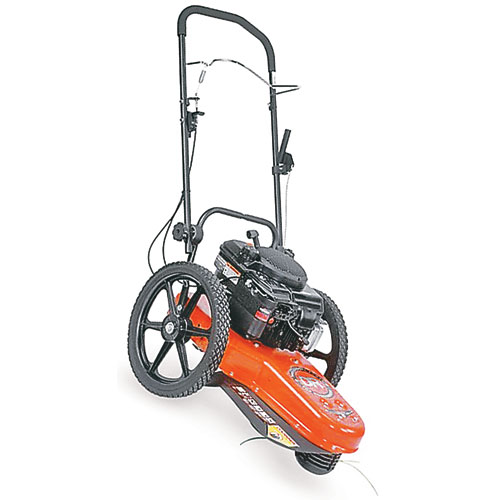 Our Premier model offers vastly more power than any handheld trimmer and will power through any trimming task and handle light to moderate mowing jobs with ease. 5X the power of handheld trimmers. 6.50 Kohler Manual-Start Engine. Overhead Valve, Cast Iron Sleeve. 22" Cutting Width. 5 Cutting Heights: 1.5" to 3.5".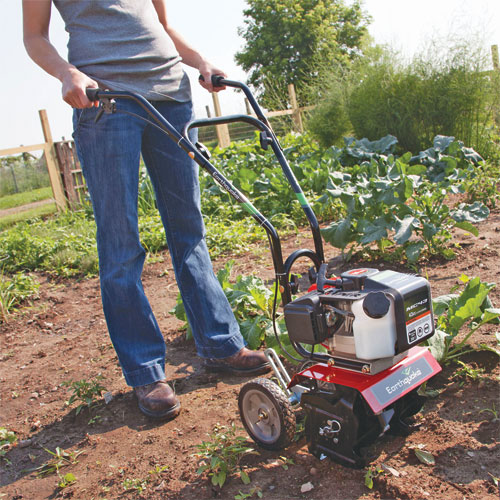 43cc Viper® engine. 4" tilling depth. 10" tilling width.