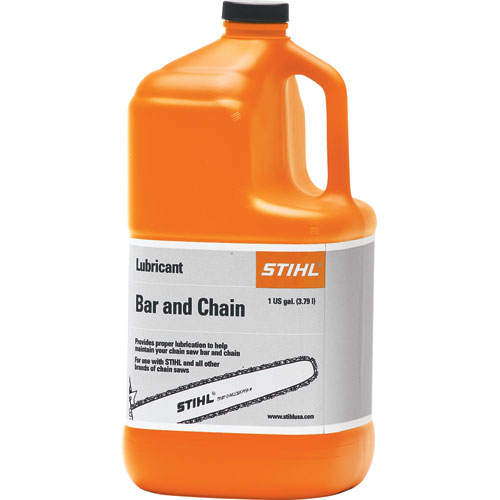 Stihl Bar and Chain Oil is formulated to adhere to the bar and chain, and to reduce wear. Special agents in the oil formulation help keep sap and pitch from clinging to the bar and chain. 1 gal.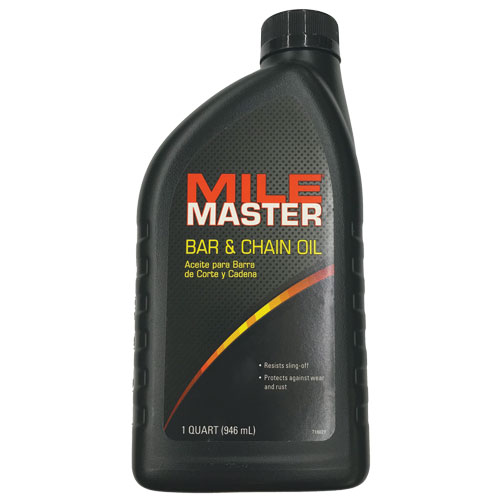 Adheres to surfaces to avoid sling off during operation. Ideal lubrication for reducing wear. Protects chain and surfaces against rust. Pours well in cold weather. 1 qt.
Fully synthetic engine oil for chain saws and power tools. Biodegradable. Contains fuel stabilizers. 2.6 oz.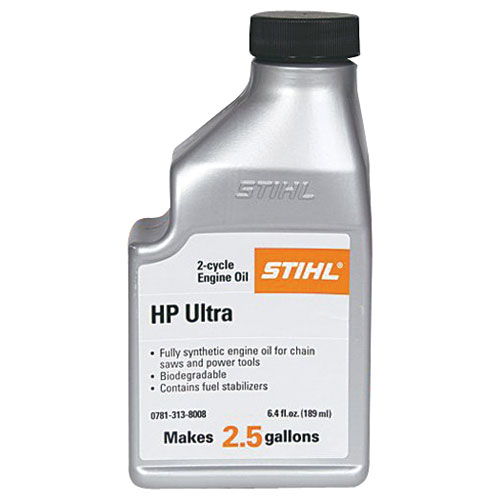 Fully synthetic oil is also highly biodegradable, degrading by 80% in 21 days. 6.4 oz.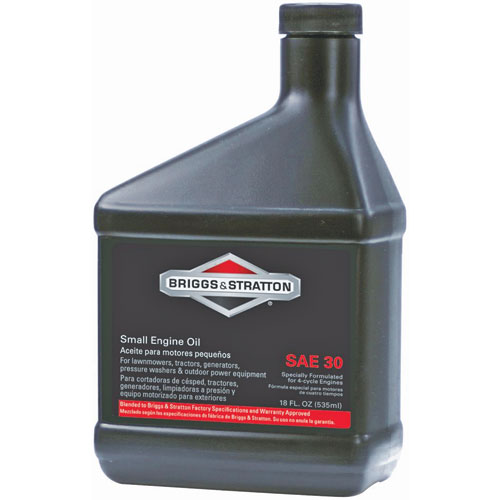 4-Cycle 30W Conventional Engine Oil, SAE 30, Briggs & Stratton Warranty certified, Formulated for 4 cycle small engines, For Lawn-mowers and all outdoor power equipment. 18 oz.