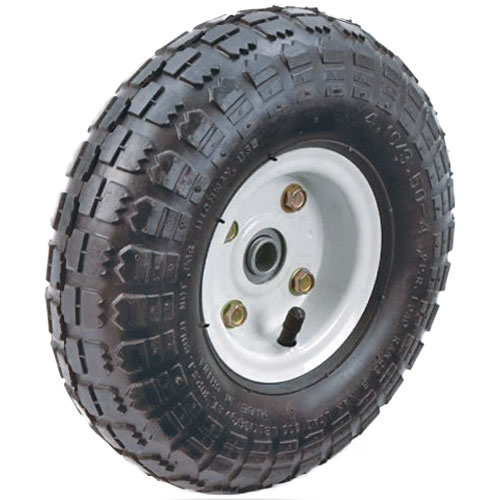 Heavy-duty ball bearings. Pneumatic replacement tire. Replacement tire for hand trucks, garden carts, lawn trailers, air compressors, dollies, pressure washers, etc. 5/8" bore. 10".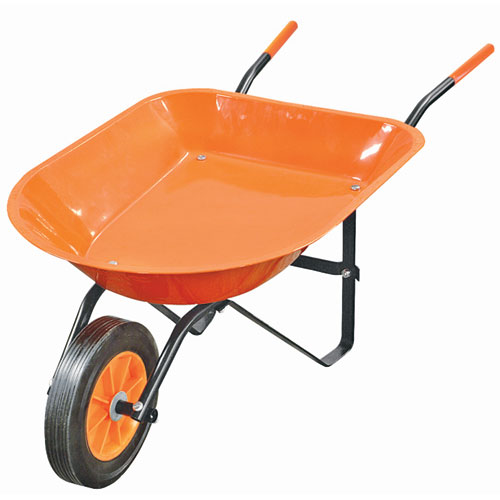 Fun kids wheelbarrow just right for youngsters. Easy-assembly. 28" x 12" x 28".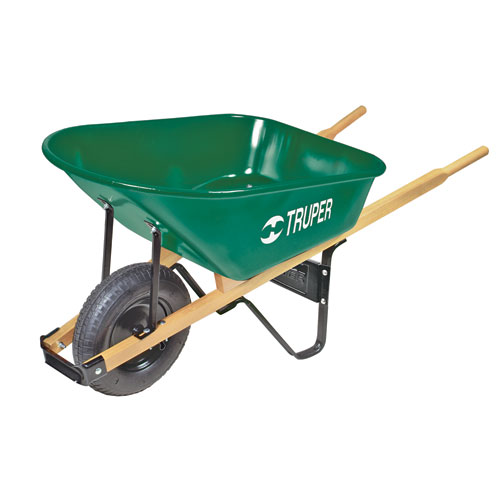 Landscaper's wheelbarrow with steel tray. 6 cu. ft. capacity. Medium duty 1-3/4" handles. Light gauge tray. Block tire. Tire size 16". Green tray.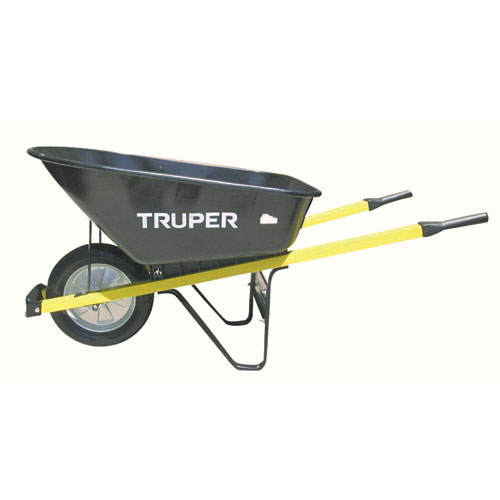 Poly tray with heavy-duty steel undercarriage. 16" pneumatic tires.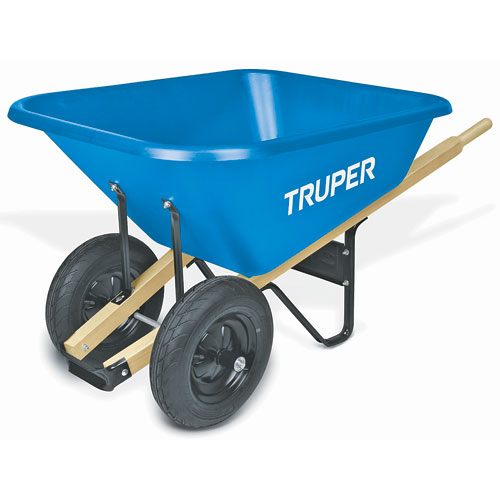 Poly wheelbarrow has a steady two wheel design for easy handling and balance. 8 cu. ft.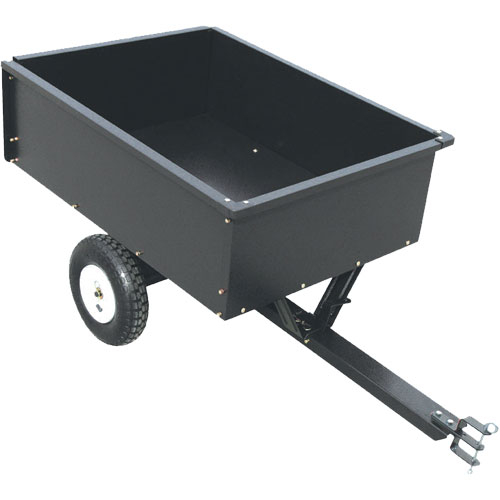 Removable Tailgate. Push up to remove for loading or unloading. Foot pedal release tips bed for easy unloading. Holds up to 500 lbs.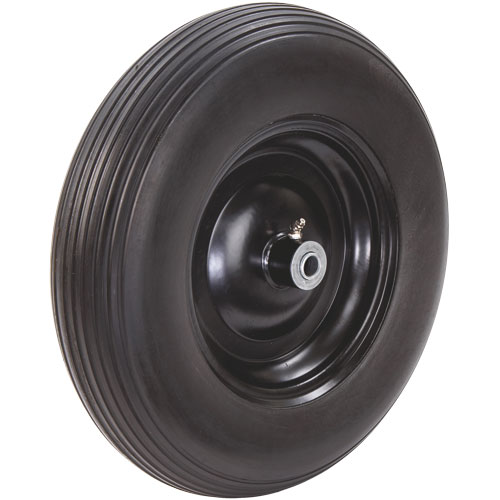 Replacement tire for lawn and garden carts, wheelbarrows, hand trucks, air compressors and more. Solid polyurethane design eliminates the chance of a flat tire. Comes with a 1-year limited warranty.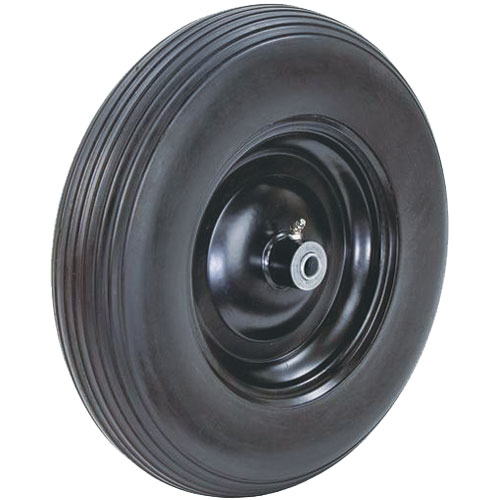 No-flat replacement tire for wheelbarrows and utility carts.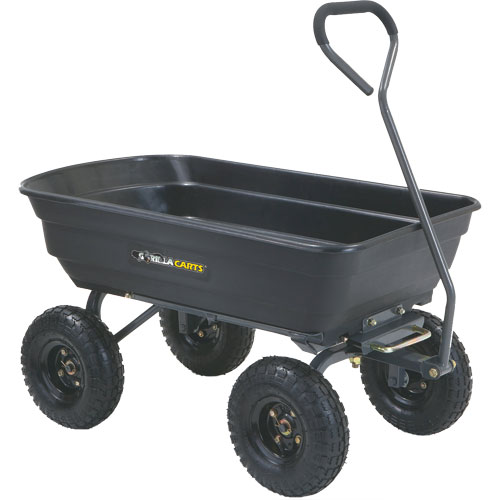 Durable molded bed won't rust, cleans easily and is maintenance free. Simple, balanced dumping minimizes strain. 4 wheel design maximizes stability on any terrain. 10 inches pneumatic tires. Straight pull handle.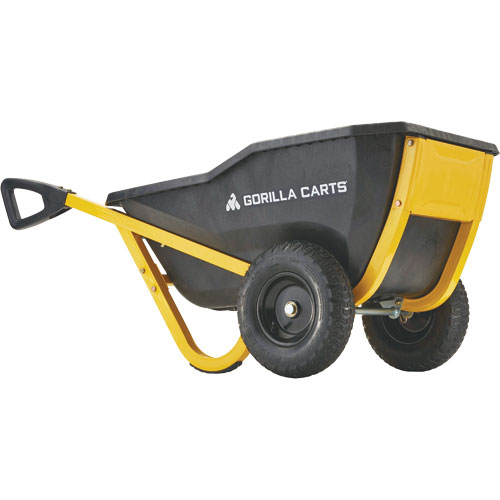 Powdered coated steel. Medium duty. Powder-coated steel. Pneumatic tires. 600 lb.