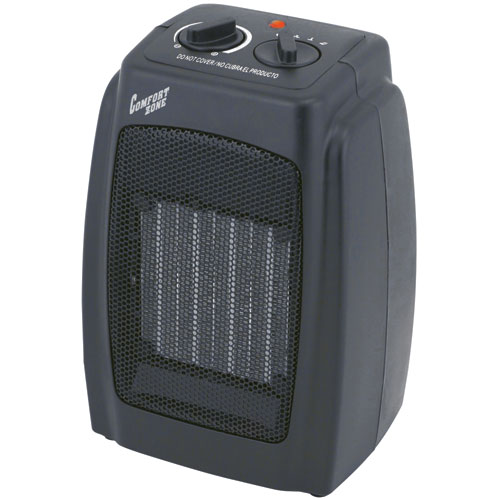 Ceramic electric portable fan-forced heater. There are 2 heat settings and a fan-only setting. Set the heat level you desire with an adjustable thermostat. This heater has a safety tip-over switch and overheat protection system.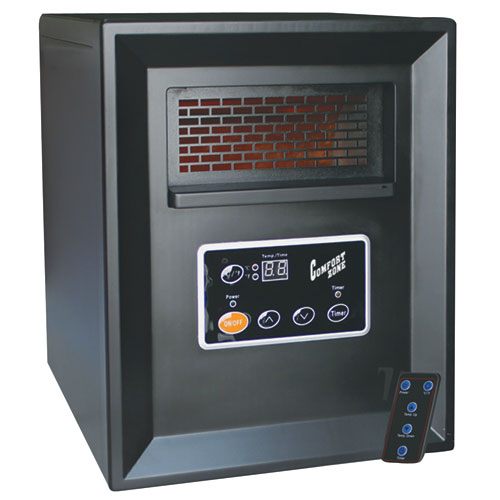 Features a digital thermostat with a range of 59°– 86° and comes with full function remote.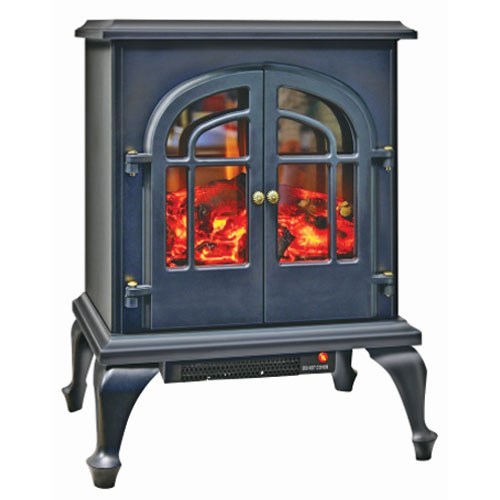 750/1500 watts. 2 door, 2 heat settings. Simulated flame and is cool to the touch.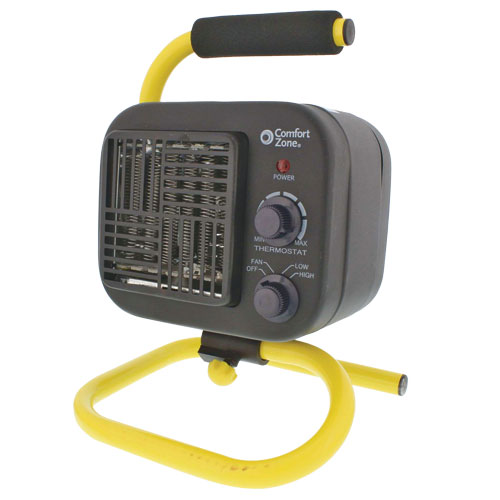 Two heat settings and fan-only setting. Adjustable thermostat. Safety overheat protection system. Wide stable base with adjustable tilt. All metal body. Adjustable thermostat. Padded carry handle. 950/1500 watts.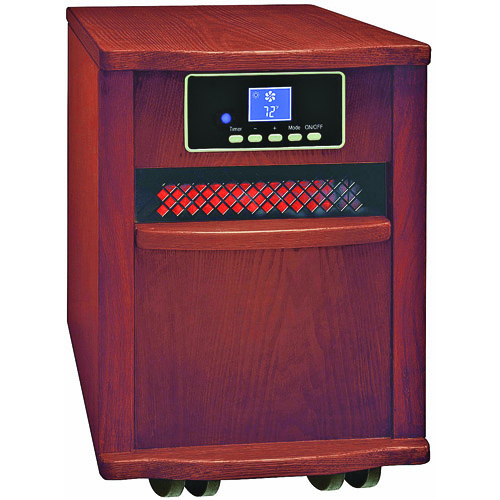 750/1,500 watt, 5,120 BTU. Full function remote and stay cool exterior. Walnut finish.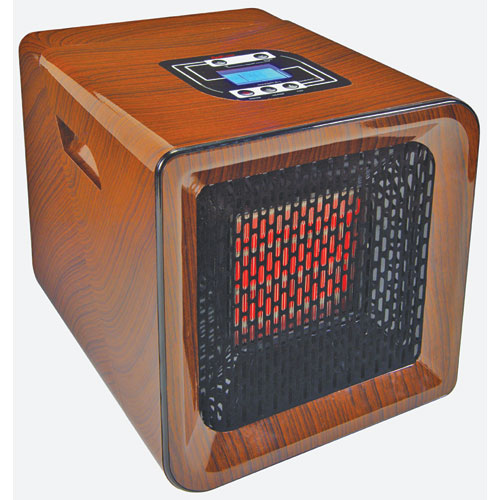 80,000 hours of lifetime heat. Lifetime warranty on PTC elements. Unlike quartz, PTC heating elements do not burn out. Heats up to 1,000 square feet. Compact size makes it easy to place anywhere. Thermostat displays the actual and desired temperatures side by side. Can reach 90F degrees.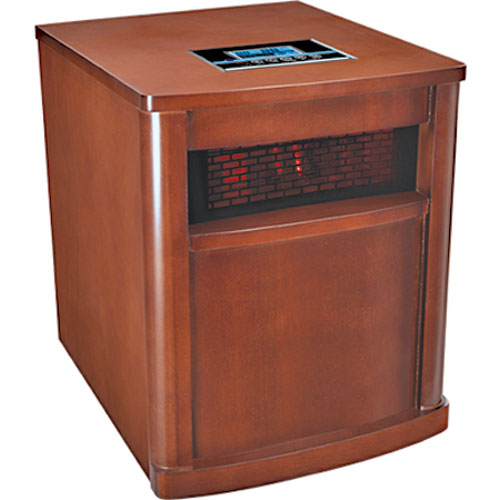 RedCore Concept W-2 Infrared Indoor Room Heater.