Cast iron burner with 10 qt. aluminum pot with aluminum food basket (with handle). Short stem thermometer included. 10 psi regulator for safety, 58,000 BTUs output. Propane not included.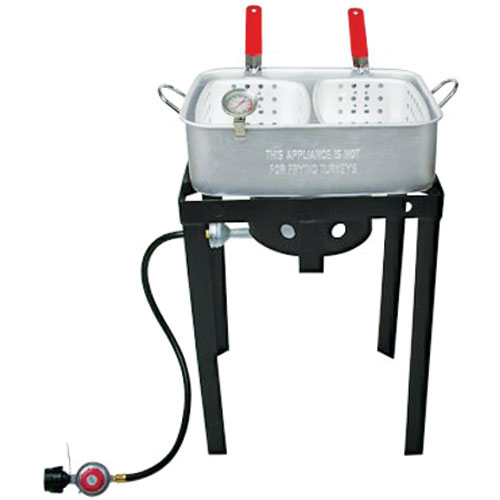 Comes with 18 quart aluminum pot, 2 aluminum food baskets, and 21-inch tall. All steel welded stand cast iron burner. Short stem thermometer. Perfect for a party and easy to clean!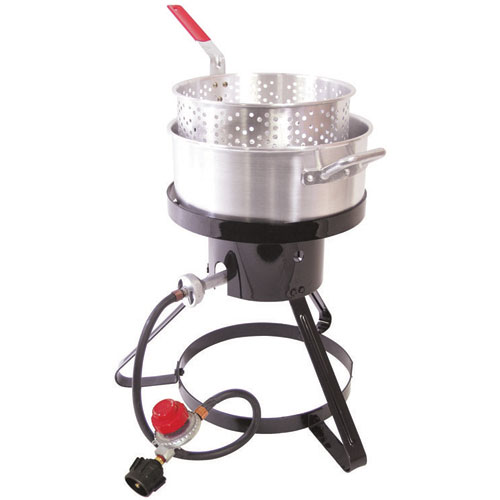 This cooker has a cast iron burner with type 1 regulator and hose with a 10-quart aluminum pot and basket. There is a basket handle drain clip and a stainless steel thermometer. The stand is a 15" black solid steel.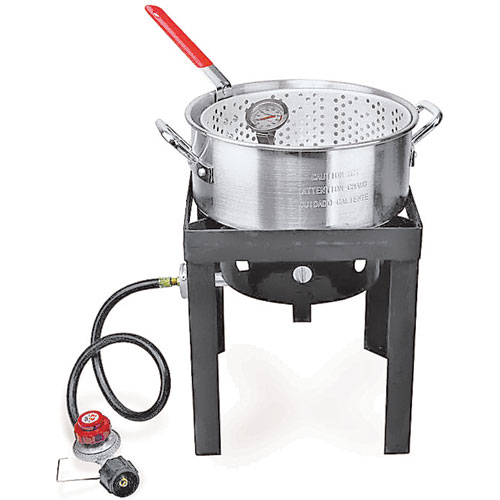 Cajun Injector Fish Fryer. Silver, powder-coated steel outer shell with 10 qt. aluminum pot and aluminum food basket. All steel construction with cast iron burner and short stem thermometer. 10 PSI regulator, 58,000 BTU's.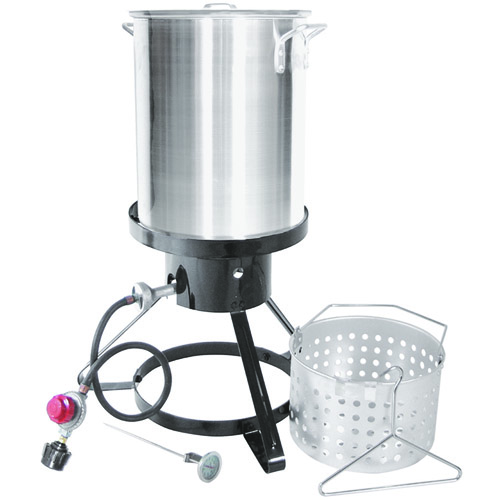 Aluminum turkey pot with Turkey Tap drain valve. Electronic timer with auto shut-off. Stainless steel thermometer. Aluminum basket with drain clip. Wide-handled lifting hook. 30 qt.