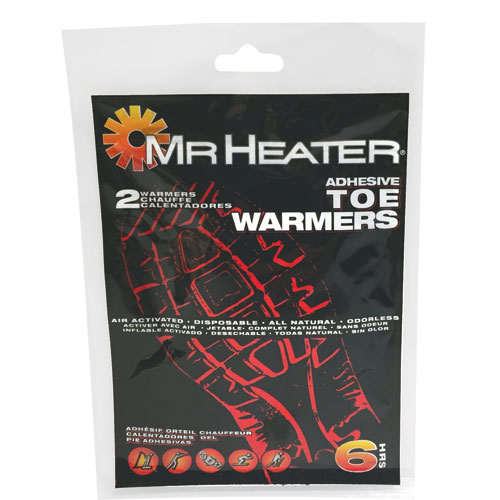 Lasts up to 6 hours. Packaged as a pair. Works in restricted air, such as a boot. 1 pair.

Additional Information
Heat Factory Toe Warmers are designed to heat in the restricted air environment of a shoe or boot for up to 6 hours. The half moon shaped Toe Warmer adheres to the bottom of your sock for comfortable warmth. Ideal for daily use in shoes, ski boots, or whenever toes are cold. Not intended for use in open air. Packaged as a pair.