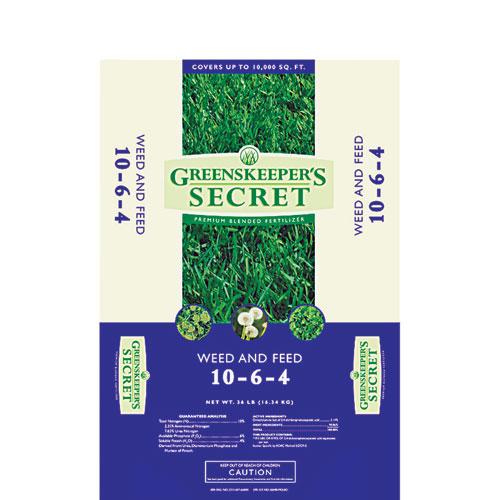 Premium blended fertilizer weed and feed with a 10-6-4 ratio. 36 lb.

Additional Information
This fertilizer blend contains 2,4-D Amine which controls Dandelion, Plantain, Buckhorn, Purslane, Pigweed, Smartweed and other weeds commonly found in home lawns. This product has a guaranteed analysis of 10-6-4. The analysis (or grade) is the amount of nutrients that are guaranteed to be present in each bag of fertilizer. 36 lb.