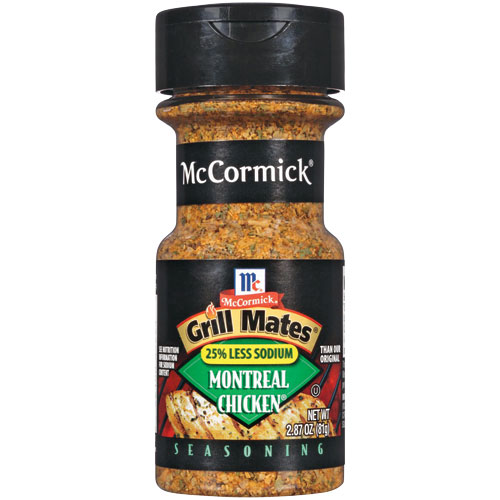 Features blend of garlic and herbs like red pepper. 25% less sodium than Original Montreal Chicken Seasoning. 2.78 oz.

Additional Information
Enhance the flavor of your favorite meal with McCormick Grill Mates Seasoning. It contains a natural blend of garlic and herbs and has 25-percent less sodium than the original Montreal Chicken seasoning mix. There is no MSG, artificial colors or flavors added and it's fat-free. This 2.87-oz. shaker bottle of McCormick seasoning comes in an easy-to-apply powder form. Simply unscrew the cap and pour it onto your chicken, pork or seafood as directed prior to grilling. 2.78 oz.