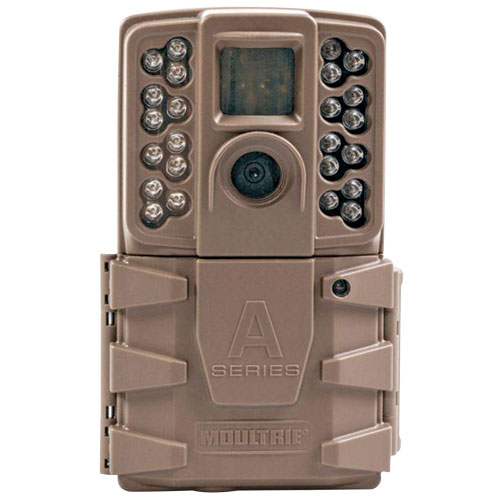 24 LED and a 70-ft. infrared flash excel at night. Illumi-night sensor reaches out to 60'. 12MP resolution lets you see exceptional detail. Blazing-fast 0.7-second trigger speed. Video capabilities let you record up to 15 seconds of HD quality. Weatherproof construction stands up to the elements.

Additional Information
The Moultrie A-30 Kit with SD Card delivers the quality resolution and blazing-fast trigger speed you want without the high costs you certainly don't need. 70' infrared flash with 24 LEDs and an Illumi-night sensor produce high-quality images at night without spooking deer into the next county. 12MP resolution ensures excellent daytime pictures. A trigger speed of less than 0.7 seconds produces full-frame photos from up to 60' away. Select low- or high-quality photos to control storage space. 15 seconds of HD video capabilities let you get a good idea of the type of animals in your area.