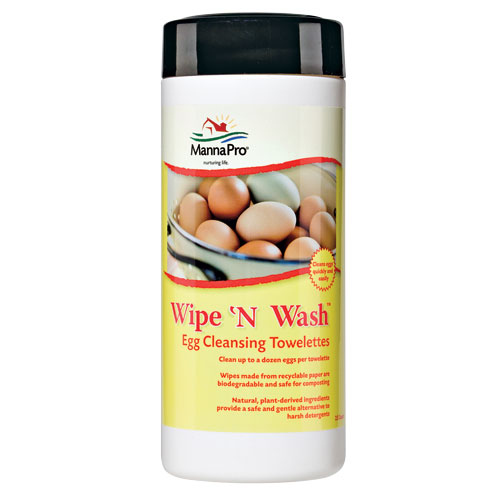 Wipe 'N Wash™ Egg Cleansing Towelettes are the quick and easy way to clean your eggs without the need for rags or sponges!

Additional Information
Clean up to a dozen eggs per towelette. Wipes made from recyclable paper are biodegradable and safe for composting. Natural, plant-derived ingredients provide a safe and gentle alternative to harsh detergents.