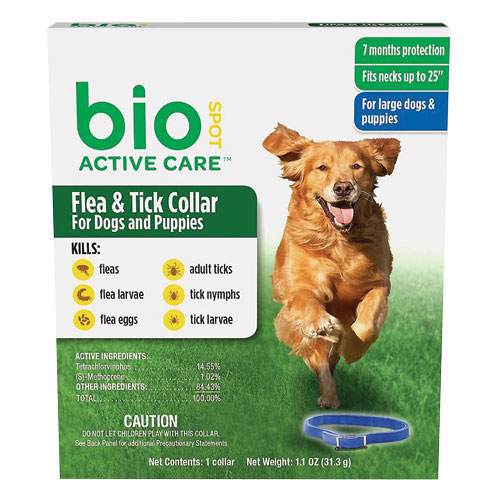 For large dogs and puppies. Fits necks up to 25". Offers 7 months protection.

Additional Information
The Bio Spot Active Care Breakaway Flea & Tick Collar for Dogs & Puppies kills fleas and flea eggs for up to 7 months. This collar also kills adult ticks, larvae & nymphs for an extra measure of care. The collar is adjustable and comes in two sizes to fit necks up to 25-inches. It only takes a quick and easy application for continuous protection for dogs over 12 weeks old.