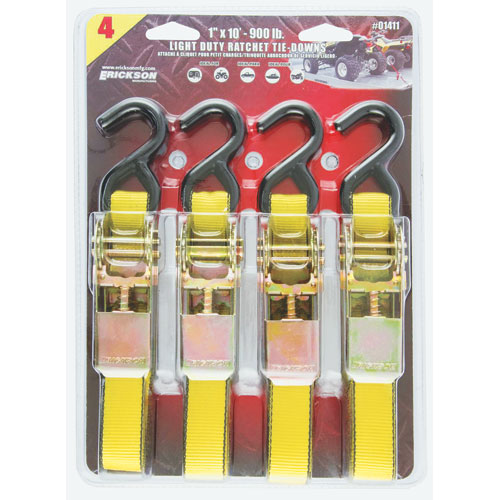 Light duty ratchet tie-down with black vinyl covered "S" hook. Ideal for campers, ATVs (all-terrain vehicles), trucks, boats, motorcycles. 4 pk.

Additional Information
Features a quick release and tight locking ratchet for securing camping gear, heavy duty boxes and other materials on top of campers, ATVs, truck beds, boats or motorcycles. 4 pk.