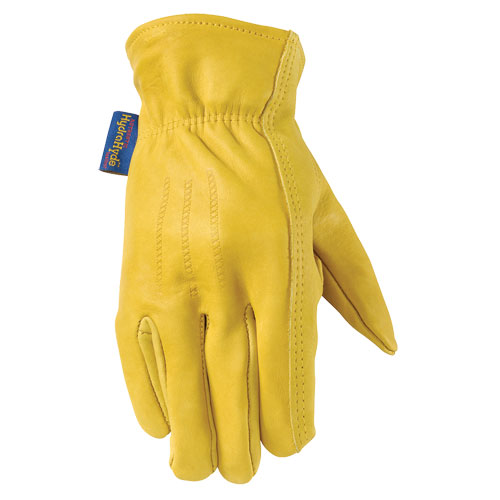 Keystone thumb for better fit and feel. Elasticized wrist on back. Oversize extra wear palm patch.

Additional Information
HydraHyde® is Wells Lamont's patent pending specially tanned leather that is both water resistant and breathable. Leather that stays drier, softer and breathes better means improved comfort and wear over the life of the leather!