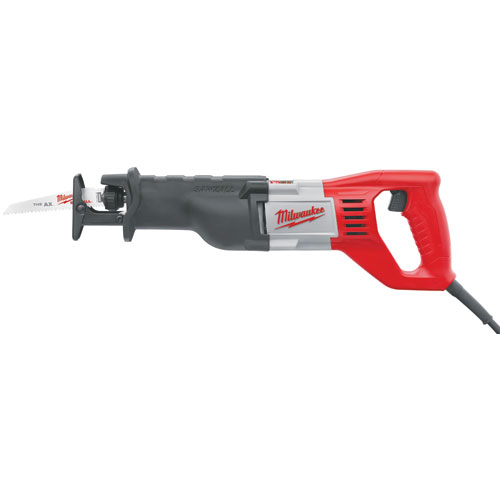 12 Amp. Reduced vibration. Quick-Loc blade. Comes complete with carrying case. 0-3000 strokes per minute. 3/4" (19mm) stroke. Quick lock blade clamp.

Additional Information
Size: 19" (482mm) Long 0-3000 Strokes Per Minute 3/4" (19mm) Stroke Quick Lock Blade Clamp The CRL/Milwaukee 650931 Sawzall is a powerful 12 Amp tool capable of delivering 0-3000 3/4" (19mm) strokes per minute via a variable speed trigger. The 650931 features a gear protecting clutch and a counter weight mechanism to reduce the usual sawzall vibration. The Quick-Loc blade clamp means minimal down time for blade changes. Each 650931 comes complete with a rugged Milwaukee carrying case.Important NotesSafety glasses and other protective gear should always be worn when operating portable cutting equipment. If operating in a wet environment a Ground Fault Interrupt device (CRL cat. no. GF1) is also recommended.