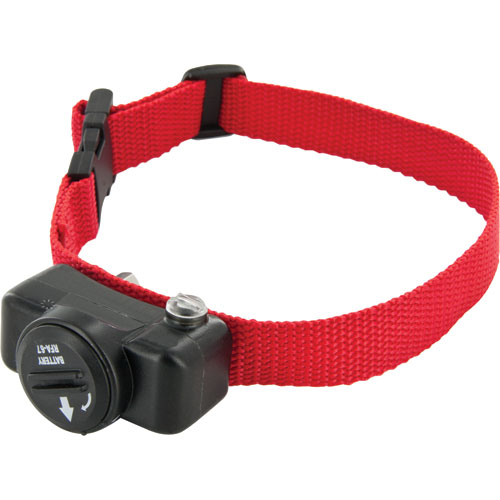 Features 4 levels of static correction plus tone only mode. Low battery indicator. Anti-linger prevention. Progressive "run-through" prevention. Comes with new deluxe ultralight receiver collar.

Additional Information
It's easy to keep your pet safe and secure in its own backyard without installing an expensive physical enclosure thanks to this in-ground radio fence system from petsafe. The system comes complete with all components needed for quick setup. Just bury the wire, set up visual boundaries with the included flags, and attach the receiver-collar to the pet's neck. The deluxe ultralight receiver collar emits a warning tone if the transmitter detects that the animal is approaching the established boundary. If the animal ignores the warning and crosses the boundary line, the system issues a very benign but corrective electric stimulation through the metal probes on the receiver-collar. The collar adjusts to fit pets large to small and is extremely lightweight, quickly teaching pets to stay in the boundaries designated by the radio fence while offering optimal freedom and comfort. The purchase includes an updated transmitter with power adapter and mounting bracket, a step-by-step installation guide, 500 feet of boundary wire and 50 boundary flags. And, the system works with multiple pets (additional receiver collars required). Great for use in small and average size yards up to 1/3 of an acre, the system will also cover up to 25 acres with additional wire and flags (sold separately).