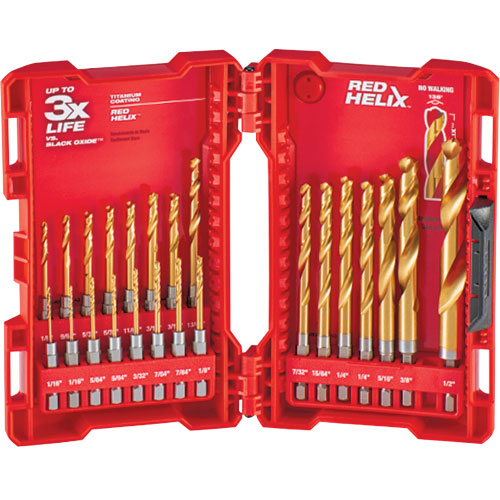 Titanium Coating for Up to 3X Life vs. Black Oxide. SHOCKWAVE™ Impact Duty, Engineered for Drills and Impacts. RED HELIX™ Design for Rapid Chip Removal™. CHIP BREAKER™ Decreased Heat Buildup. 135° split point for precision start no walking.

Additional Information
Up to 3X life versus black oxide coating. SHOCKWAVE™ impact duty. Engineered for drills and impacts.