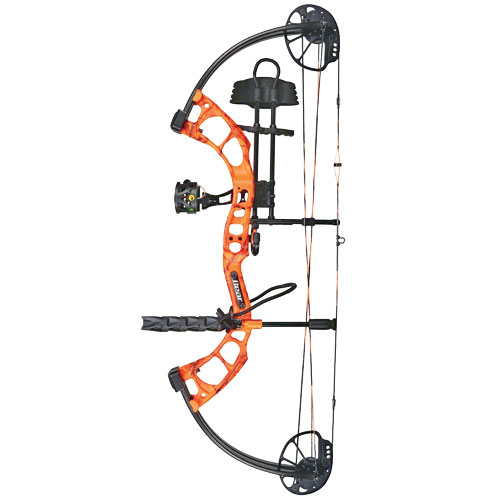 Advanced grip design eliminates hand torque for enhanced accuracy. Zero tolerance limb pocket for high-precision, locked-in fit. Max-preload quad limbs for proven power. Trophy Ridge 4 Pin Sight, Trophy Ridge Stabilizer & Sling, Trophy Ridge Quiver, Peep Sight, Nock Loop.

Additional Information
Design a bow that allows for a draw weight adjustment from 5 to 70 pounds and lengths from 12 to 30 inches, and it becomes more than a bow. It's a future. All the better when it's loaded with Bear technology. The new Cruzer is a one-purchase deal, completely set up ready-to-hunt with next-level accessories and the way to get a kid-or anyone-started down the right path.