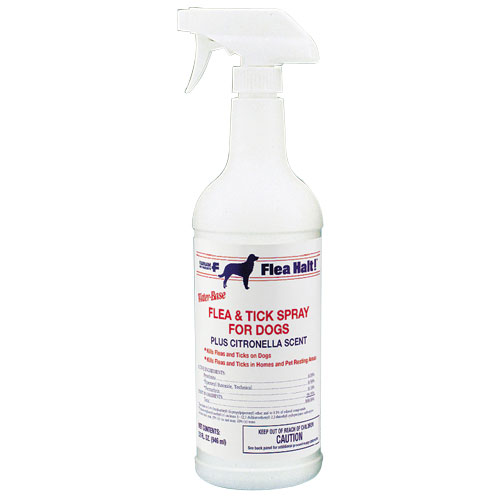 Plus citronella scent. Kills fleas, ticks and lice. Repels gnats, flies and mosquitoes.

Additional Information
Flea & Tick Mist quickly kills fleas, ticks and lice on puppies, kittens, dogs, cats and horses. Contains synergized natural pyrethrins for instant knockdown. Non-greasy formula with a deodorizing action that leaves a pleasant fragrance. - Easy to use spray also temporarily repels gnats, flies, and mosquitoes. Added conditioners make it easy to brush through and also deodorize the coat.