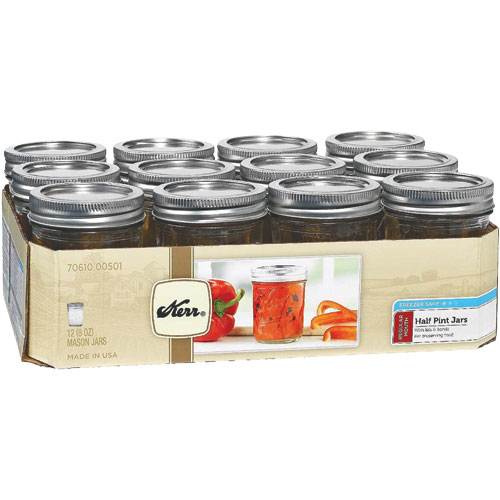 Regular mouth. Clear glass. Can be used for canning or freezing. Rings and caps are included.

Additional Information
Kerr® Regular Mouth (8-oz.) .05-pt. Glass Preserving Jars are ideal for fresh preserving whole fruits and vegetables like peaches and green beans. Kerr® glass preserving jars go beyond fresh preserving to help you with serving, creative décor and gift giving. 12 pk.