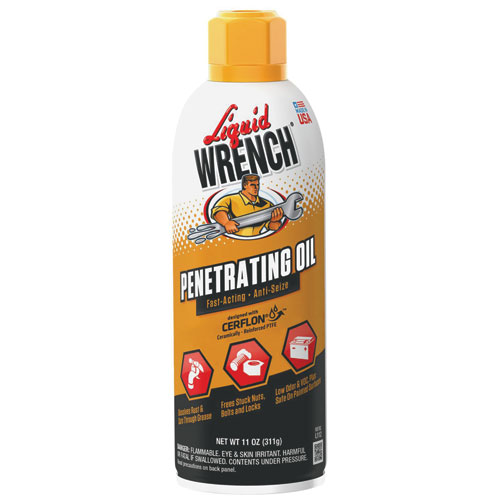 Fast acting. Anti-seize. Dissolves rust and cuts through grease.

Additional Information
Gunk Liquid Wrench Super Penetrant Spray is a point-of-use penetrant for use by mechanics and do-it-yourselfers for disassembly of corroded pipe joints, rusted bolts and machinery, painted or gummed up metal mechanisms. Also used to clean typewriters, guns, and sports equipment. Contains a precision spray straw. 11 oz.