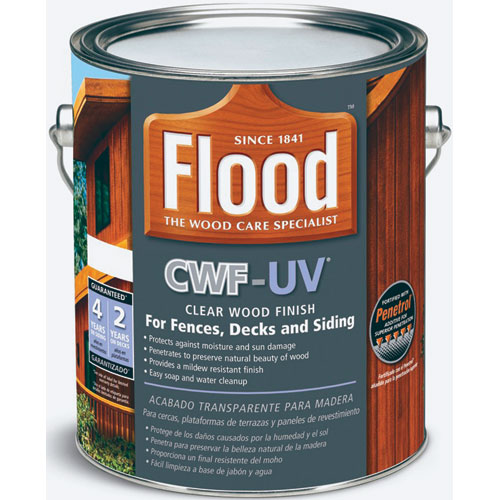 Exterior wood, siding & decks. Choose from Clear, Cedar or Redwood.

Additional Information
CWF-UV protects against moisture and sun damage. Penetrates to preserve the natural beauty of wood. Guaranteed 4 years on wood siding and 2 years on wood decks. Provides a mildew-resistant finish. Protects from the inside out. Developed with the same unique technology as CWF deck stain. Easy soap and water cleanup. 1 gal.