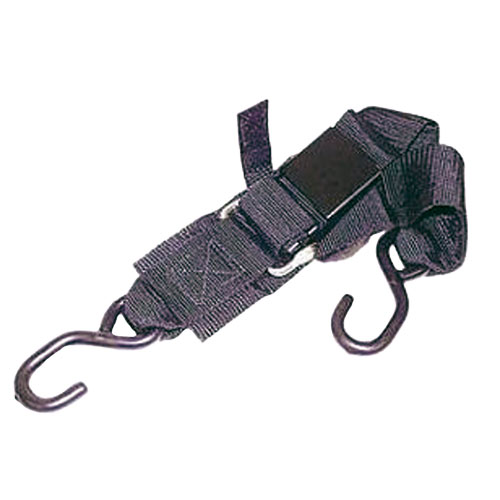 2' or 4'. Easily attach and secure your cargo with 750 lb rated straps.

Additional Information
Strong web fiber resists rot, oils, gasoline, grease and many other chemicals. Quick-Release (over-center) buckle is easy to use, yet secure and safe. Each strap includes two coated S-Hooks for secure, easy attachment, and a special feature protective pad behind the buckle to prevent marring and scratches. A Hook'N Loop closure secures the buckle handle in the locked position.