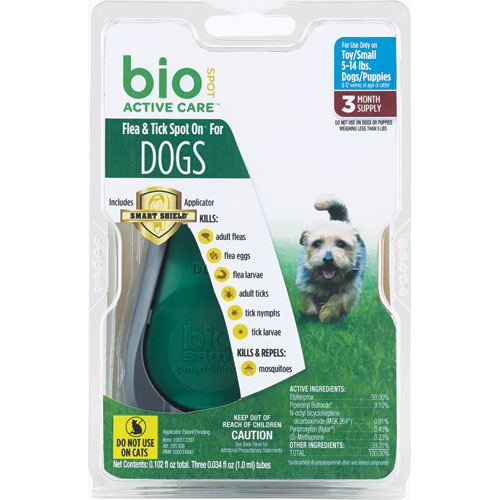 Kills fleas and ticks and contains the Infest Stop™* ingredient to kill flea eggs and larvae for up to 30 days. 0.102 Fl. Oz.

Additional Information
Kills fleas, ticks, flea eggs, flea larvae for one month. Kills and repels mosquitoes that may transmit heartworm disease or West Nile virus. The Smart Shield® Applicator, specially designed to make applying flea and tick control easier. Works with the biology of your dog by spreading through the oils of his skin. Fast-drying formula. 0.102 Fl. Oz.