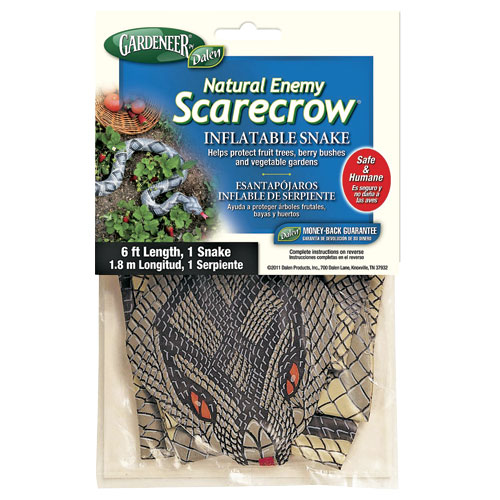 Helps reduce fruit tree and vegetable crop losses by up to 50%. Can be used on decks, window ledges, barns, boathouses, docks, etc.

Additional Information
These scarecrows terrify birds, rabbits, squirrels and other garden pests. Test prove they reduce crop losses by 30-50 %, sometimes more. Choose from an amazing lifelike snake or horned owl. Can be used in eaves, on outdoor decks, in barns, on boats - anywhere pest create problems.