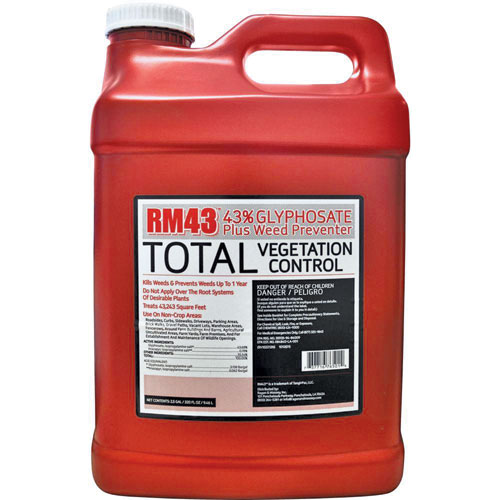 Treats up to 43,243 sq. ft. Offers season-long control of grasses, weeds, brush, vines and trees. Kills existing vegetation as well as prevents future growth of listed species. Use only on locations where no vegetation growth is desired for up to one year.

Additional Information
RM43™ 43% Glyphosate Plus Weed Preventer Total Vegetation Control can be used as a bareground treatment to prevent vegetation for up to one year or for spot control of brush, vines, and weeds along fencerows, around farm buildings, on vacant lots, along roadsides, and more.