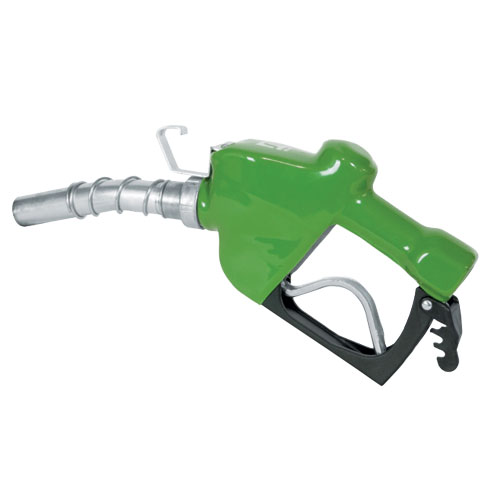 Suitable for gasoline, diesel, E15, biodiesel up to B20 and kerosene. Three locking flow-rate positions, heavy duty aluminum body, no pressure/no flow feature for added safety.

Additional Information
Fill a 200 gallon tank in less than 7 minutes. That's real time saved...every time you fill the tank. Industry leading flow isn't the only reward you will reap. For transfer of gasoline, diesel, or kerosene to large fuel capacity farm, fleet, or construction equipment, there is simply no better choice.