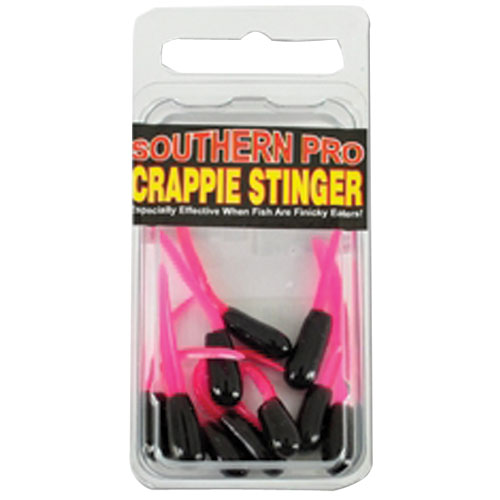 Choose from assorted colors.

Additional Information
Crappie and other panfish will feel the sting of the Southern Pro Crappie Stinger as they are pulled into your boat! The Crappie Stinger fishing bait pairs a tube body with a soft, whip-like tail. These soft baits can be fished with a variety of jigheads, either inside or outside of the body.