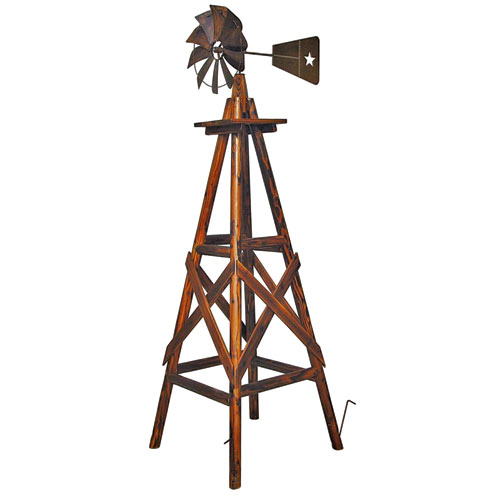 Comes complete with a heavy gauge steel constructed 12 blade rotating fan. Also included are anchor spikes to keep it in place on the ground.

Additional Information
Sturdy wood with our patented Char-Log finish that stands at 9ft tall and would be your centerpiece for your Outdoor Patio Decor. Your windmill head has a very unique design that makes it unmistakeably Texan. Also the bearings that hold the head to the stand have a cast-casing that seals them allowing this windmill to be long-lasting.