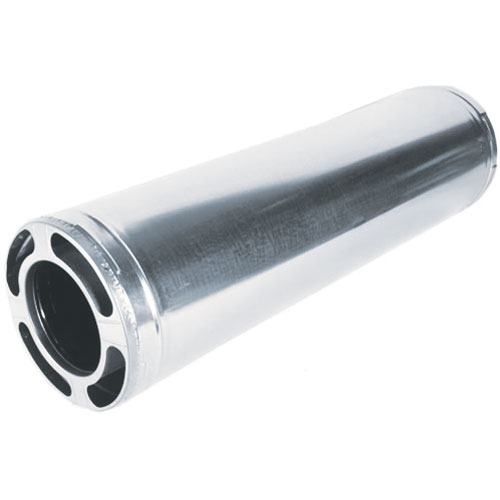 Assembled Dimension: 10 in. W x 10 In. D x 6 in. H. Stainless steel outer wall resists outside elements for long lasting chimney. UL approved HT103 rating for chimney fire up to 2100 degrees. Limited lifetime warranty. MFG Brand Name : DuraVent. MFG Model # : 9017SS. MFG Part # : 9017SS.

Additional Information
Designed for appliances that are tested and listed for use with a 2100 degree Fahrenheit HT chimney system such as wood stoves, fireplaces, furnaces, boilers, stoves, ranges, water heaters or other appliances fueled by wood, oil, coal or gas. Outside diameter approximately 10". This Chimney Pipe Section is one of many top quality items in our Insulated Stove Pipe department.