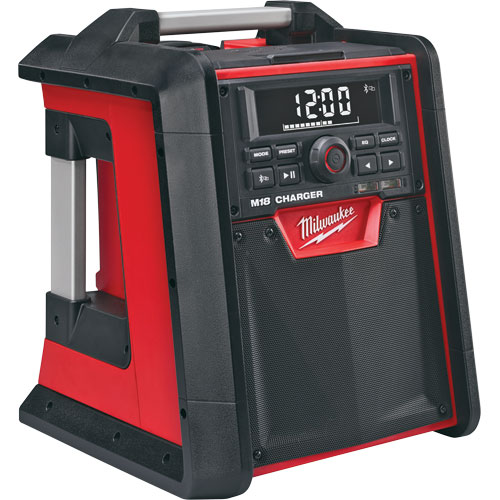 Quick, convenient charging of all M18 batteries. Streams audio wirelessly from over 100 feet away. USB power port. Premium speakers and 40-watt amplifier. Customizable equalizer and 10-station preset. Reinforced roll cage and metal handles. Weather-sealed compartment. On-board bottle opener.

Additional Information
Durable construction. Charges all M18™ batteries. Built in Bluetooth, USB power port and bottle opener.