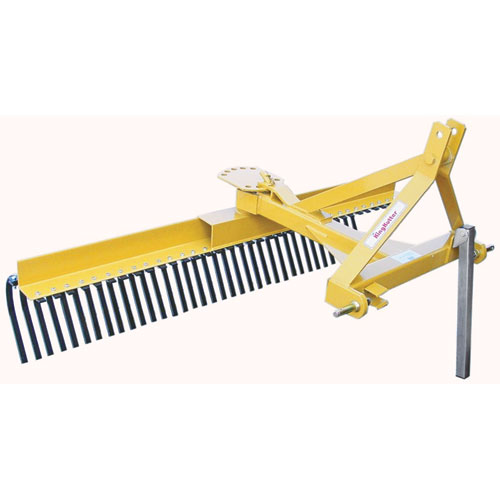 Engineered for versatility for the professional landscaper, farmer, homeowner or contractor. The unique design features an adjustable stabilizer bar that allows the heat treated spring steel tines to be more or less rigid, and a reinforced 3 - point tubular frame for added strength.

Additional Information
The hassle-free way to sift loose soil for rocks, sticks and other debris that could interfere with your food plot. It offers five forward and reverse angle settings for adjusting rake depth and direction. The 5/16" x 1" tines are made of heat-treated spring steel for long-lasting durability. Industrial-grade tubular frame. Rugged 3" x 3" angle-beam tine frame. Patented kickstand for hassle-free storage and easy release. Quick-hitch compatible. Fits Category-1, three-point hitches.