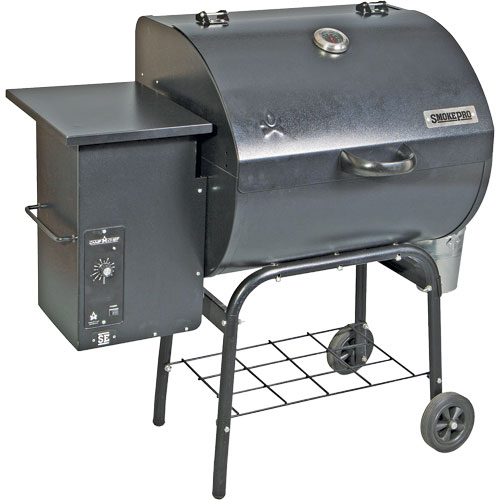 Built-in sensor gauge controls internal cooking temperature. Grease drip disposal system. Utility shelf included. Includes recipe booklet and a convenient port for meat probe. 19.5" x 22" grilling area.

Additional Information
The Smoke Pro Pellet Grill & Smoker SE is built so you can discover the real tastes of award winning BBQ right from your own back patio. Simply select the desired cooking temperature and let the electronic controls maintain temperatures for you. Cooking temperatures range from 175°F up to 400°F, including low or high smoke settings. The built in grease management system keeps things clean for the next barbecue. Utility shelf added for convenience.